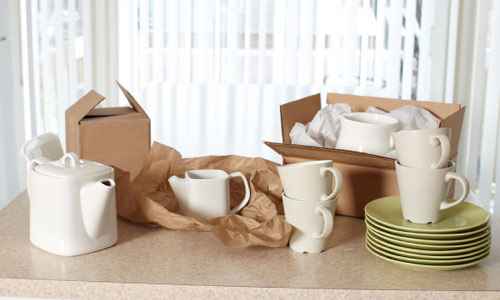 When you are booking a hotel room, flight or movie tickets, then you are required to pay some money in advance. Similarly, a very important question arises here is do you require to pay the deposit in advance to the leading moving companies India to secure their services? Some of the professional relocation companies demand a certain percentage of money in advance to ensure that you will not cancel the moving agreement with them at the last minute.
During the peak shifting season (March to September), many genuine packers and movers in India request a down payment as they are in high demand during the peak time. The advance money being paid to the service providers more or less acts as insurance that if you cancel the agreement with them, then they will have some sort of compensation and do not suffer from any loss.
Do Movers and Packers Company Really Need Advance Money
It is not uncommon for most of the shifting companies in India to ask for a certain percentage of down payment. However, it is also important to note that not all the service providers request for an advance money, it largely depends upon company to company. If we look into the law, then if a packers and movers company has a rule of taking money in advance, then it must state it clearly in its terms and conditions.
Requesting for the deposit in advance, does not clearly exhibits the genuineness or credibility of the moving company. This is because a reputable service provider may or may not ask for the money in advance. In some of the big cities, where the relocation takes place regularly, there are chances that the movers and packers may ask for the initial deposit.
Is Advance Money Totally Refundable
This is again a very important question. It also depends upon the kind of moving company your hire. If you are shifting for the first time and hired a service provider without any research work, then there are chances that the fake relocation company may disappear with your money. So, you must research about which is the best packers and movers in India and hire the reputable company having an excellent track record in the market.
Now, if you cancel the move with the company and want to get your advance money refunded, then it largely depends on the cancellation policy of the packers and movers company. In some of the case, entire money is refunded to the customers if they give fifteen days notice period I advance. However, it is strongly advisable that you must check out the refundable and cancellation policy of the company before booking your move.
In the end, it is imperative that you must not pay any money in advance or sign an agreement before researching about the company. Verify the business profile of the movers and packers service provider before handing your goods to them.
Have a Safe and Smooth Shifting!!
---
Leave Comments
|
Like
(0)
---