Everything You Want to Know About Supply Chain Management Industry
Posted Date: 21-01-2022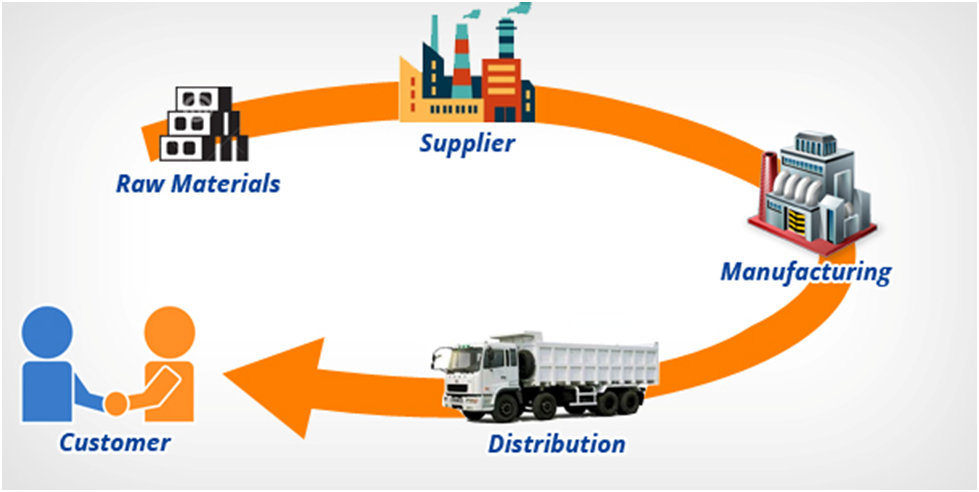 Supply Chain Management (SCM) can certainly be a very perplexing term to understand for most of the people largely because it consists of several aspects. If you are engaged in the production of product from the materials sourced from various suppliers, manufactured and then transported to the customers, then it is basically a supply chain. It is to be noted that some of the supply chains are easy, while other are very complex. However, this largely depends upon the size if an organization and the number of products that are being manufactured.
In order to understand it more in a very simple manner, we can break SCM into two primary parts:
Supply Chain
To begin, when a customer orders for a particular item, then it travels through various channels till the time, it is delivered to the client. A supply chain usually BEGINS FROM CUSTOMER AND ENDS WITH CUSTOMER. For example, if a customer orders a mobile phone, then it goes through a lot of process, which are as follows:
Placing of order by customer: A customer places an order about the product online.
Sourcing raw materials and parts: The vital components and other essential parts required for the purpose of manufacturing a mobile phone are sourced.
Manufacturing and assembly: Once the important parts are sourced, then they are manufactured and assembled at a particular destination.
Warehousing and inventory tracking: When the phone is ready after undergoing plenty of testing phases, then it is dispatched to the warehousing department and assigned an inventory tracking number.
Delivery to the customer: A particular logistics service provider is then hired to deliver the phone successfully at the customers' destination.
Supply Chain Management
The people who are involved in the supply chain management industry have the main objective of maximizing the customer experience and offer them a good value for money. Their main aim is to get a good stranglehold in the market by enhancing the value of the customers and giving them the matchless services within their financial capability. Therefore, it can be quite rightly said that the term supply chain management involves the following things:
Planning
Assembling
Storing
Shipping
Tracking
The supply chain management companies undertake a collaborative approach in order to attain top class efficiency. All the problem related to the innovation, non availability of the raw materials, inefficient workforce, etc are given the utmost priority so that the complete benefit of the supply chain can be provided to the customers.