Office Relocation Now Everybody's Cup of Tea
Posted Date: 21-01-2022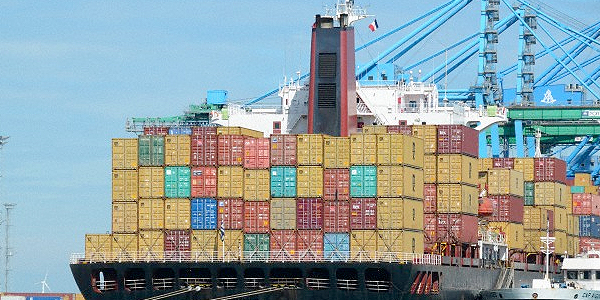 Taking a decision to spread the wings of your business to new destination? If yes, then it can be a complicated one due to the fact that there is so much to be taken care of. You would have to search for the location and physically moving your office to the same are the tasks that require huge efforts and a lot of time. The fact remains true that office relocation is a tough and chaotic task that has to be carried out with success. What you need is the considerate planning. If you want to achieve the success when it comes to shifting your office, you should include a careful planning and the order in which the entire process is to be executed.
In order to make your office relocation process a safe and smooth one, you should strongly consider some useful tips that are essential for office relocation. But prior to taking these tips into account, you need to choose a moving company that you can have faith in. You need to ask certain questions to yourself before you act upon the task. They are as follows:
Would you need to shift your office at night or during the weekend so that you can save on your valuable time?
Do you need your crucial documents packed separately?
Is there a need for getting employees' workspace and office furniture disassemble?
Would you require all the computers packed?
Now, you should take the useful tips into consideration as they would help you in successful office shifting to a new place. They are the following:
Plan before Time
 It is necessary for you to do planning in advance so that you can make sure that every part of the office shifting process is covered and that nothing is left out. You should plan at least 6-9 months to the actual office moving day.
Seek Help of Your Employees
You can take assistance of those employees who have experience in dealing with such a complex office shifting job.
Be Prepared for the Unexpected Issues
You must know that office relocation task can be filled with surprises. Thus, you should prepare yourself for some unexpected issues that may occur. You should create a plan so that you can stay away from any unnecessarily delays, reduce risks (if any) and make sure that the office shifting process doesn't require much money.
Hire Professional Packers and Movers
You can contact the professional movers and packers Ahmedabad and get in touch with them for their competent prices and outstanding services. Gather their quotes and compare them in order to choose the most competitive one.
Hence, when all these major points are followed, then nowhere in your dreams you will think that the task of office relocation is difficult. It is now everybody's cup of tea. The task can be made simple through professional relocation service providers that will leave you SUPREMELY SATISFIED.