5 Things to know if you are moving to Chennai today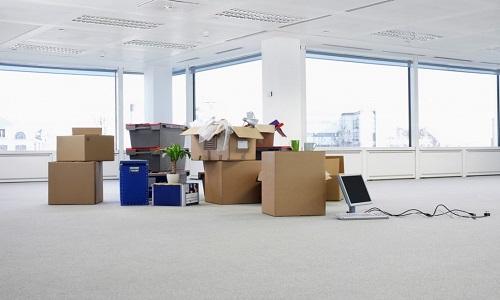 Hone shifting can really be a painstaking process and can wreak havoc on your emotions. Being quite challenging and demanding both physically and mentally, relocation is an important topic which should be discussed upon. Because of area specific development in just a few major cities of India, more and more rural population is relocating to these cities. Nonetheless moving is quite important for every human being and we all experience it at least once in our lifetime. For better opportunities and facilities people often move to urban areas. People shifting to Chennai nowadays have the same motive.
Chennai the capital city of Tamil Nadu is the biggest cultural, economic and educational center of the south India. Home to Automobile industry of India this city is the next stop destination for many families living in India. Because of favorable climate conditions, large beaches and historical monuments this city has also become a travel destination for foreigners.
So if you're planning to move to this amazing city with professional packers and movers in Chennai here are a few more reasons that will tempt you more:-
Excellent job opportunities
Chennai is excellent for people looking for jobs in India as it houses both startups and MNCs. The city is also home to more than one-third of India's automobile industry and that's why it is nicknamed as 'Detroit of India'. It has also one of the largest Municipal economies of India. Ranked 9th best cosmopolitan city of India, this city is best for your family if you're in search of better facilities. So hire the best movers and packers in Chennai today only to grab opportunities waiting for you.
Top class health and education facilities
Out of the various tourists visiting India, 45 percent of them are health tourist. Because of its top class hospitals it is also known as health capital of India. Also, Chennai is also known for engineering and various other colleges. Various schools and education institutions also make this city, one of the best in India.
Weekend getaways at Beaches
Although there are many beaches, Chennai has two famous beaches namely- marina beach and Besant Nagar Elliot's beach. They are the perfect getaway destination to beat your weekend blues. Just sit back at any place facing the endless ocean or just take a road trip to East Coast Road. Life at these beaches comes to life after the sun goes down the horizon.
Mouthwatering food at a reasonable price
Spicy and tangy south Indian food is a delicacy for many. From mouth watering Dosas to delicate curd rice, every food article is available here at a reasonable price. The city is also well known for its meat and seafood dishes such as Chettinad dishes.
Flourishing Kollywood industry
The city is famous for flourishing Tamil industry. Just as Bollywood industry has gained immense popularity all over the world the kollywood industry also boasts of some of the biggest blockbuster film. Some of the well-known superstars from this industry are Rajnikanth, Kamal Hassan etc. Because of this ever growing industry, the city is now becoming next dream destination Mumbai for fame hungry people in India.
Hire best packing and moving services in Chennai
If you're looking to shift here then LogisticMart is one such platform which can connect you with best movers and Packers Company in Chennai. The services provided by our business partners are reliable and affordable. We also have a team of experts who assist you during your move to Chennai. So hire through LogisticMart today and enjoy a happy shifting.
---
Leave Comments
|
Like
(88)