Posted Date: 06-05-2020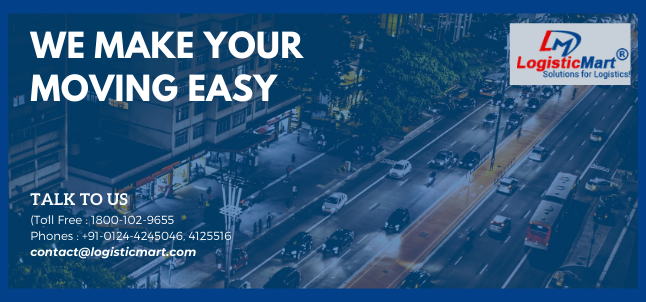 Shifting your house is quite a troubling concern for everyone. The problems increase to a great extent if you are preparing yourself for shifting your home in summers. At this crucial point of time in your life, you will be seeking for tips that will help you out for shifting your house in summers.
Major Highlights:Introduction
Have a Look At Some Exclusive Tips for Shifting your Home in Summers
Prepare Yourself Psychologically
Start your day at the Earliest
Keep yourself Hooked to Games
Choose the Right and Comfortable Apparels
Be Hydrated All the Time
Make sure to complete all the arrangements before you go out
Stay Calm
Shifting our home is one of the most fabulous experiences that all of us enjoy at one time or the other. As soon as, we begin the preparations for home shifting a great sense of excitement embraces us. The curiosity of meeting new people, exploring new surroundings, and living in an alien city is something that rocks our excitement level.  Well, have you chosen the summers of 2020 to shift with Packers and Movers in India to explore amazing places for living in India? To help you out with some great tips of shifting in this summer season, we have crafted this blog to help you out dealing with the stress.
Have a Look At Some Exclusive Tips for Shifting Your Home In Summers:
Prepare Yourself Psychologically: It is extremely important to prepare yourself psychologically when you are planning to shift your sweet home in a hot climate. When you get ready for shifting your home psychologically, no barrier of climate can stop you out from shifting your home.
Start your Day at the Earliest: One of the most amazing tricks of shifting your homein summer season is to start your day early. Get up as early as you can and you will note the difference on your own. As you are rising early, you will get free from your household chores at the earliest. After that, you will have ample time for handling relocation tasks.
Keep Your Kids Hooked to Games: Shifting in the summer season is quite a complicated task. The hot climate outside makes our home shifting quite difficult. This becomes much more complicated when we find ourselves trapped in taking care of our kids. So, this is quite a difficult question about how can we tackle our kids when we are planning to shift in the summer season. You can keep your kids busy in indoor games with a plate of snacks lying around on the plate.
Choose the Right and Comfortable Apparels: Summer season is one of the best and wonderful seasons that can give you a great experience of home shifting. The reason being the summer season is also coupled with holidays of kids and youngsters and you can enjoy lots of helping hands with you. The only fear you have in your mind is about the hot winds are quite difficult to bear for you. Well, the best solution, in this case, is to choose comfortable clothing that will give you relief from the blowing hot winds. Some important tips regarding choosing the best clothes for your d-day is given below:
Say No to Wearing Synthetic Fibres in the Summer Season. Avoid polyester clothes along with rayon clothes. These are not suitable for the moist environment for summers.
Make sure to wear light clothes from which air can easily penetrate. Wear those clothes that gives you a great feeling of comfort. You can easily choose clothes of loose-fitting. Cotton clothes are a comfortable and fabulous choice for all of us.
White color clothes are a big relief for the summer season. All these tips for choosing clothes will help you in solving all your problems and will give you a big relief.
You can also choose to wear sunglasses. As it will help you in saving your eyes from the dust, and heat.
Be Hydrated All the Time: How a summer move can be tackled properly?  To find the right answer of this question you should understand the basic requirements of the  summer season. Adam's ale is the basic requirement of every human being during summer season. Looking for shifting your home is one of the best decisions you can make in the summer season. But how you should keep yourself safe and secure in this season from becoming a victim of hot wind. Are you looking for some tips for the summer season that can help you out to beat the heat in the summer season and let you feel comfortable at the time of home shifting? So, here, we are mentioning some great tips to help you out to stay hydrated.
Make sure that you have enough water bottles for yourself. Drinking plenty of water is quite necessary for remaining hydrated all the time. So, just make sure that you drink at least eight to 10 glasses of water everyday exclusively when you go out and face summers heat.
To save yourself from unnecessary heat, it is extremely important to intake fresh juice, eat watery fruits like watermelon, and muskmelon, etc.
Use paper glasses so that you do not need to carry weighted steel glass with you.
Make Sure to Complete All Arrangements Before You Go Out: Whenever you are considering relocation to any other city, it is extremely important to complete all the arrangements in advance. So, just before you move out make sure that you keep a water bottle inside your refrigerator. Apart from this, make sure to arrange the utilities that you need once you will reach back to your home. For instance, you can leave you're A.C on, and it would have cooled the entire house once you finish your relocation task and come back home. If you are thinking of moving to India with the aid of Movers and Packers in India, these tips of shifting your house in summers can help you a lot in saving your energy and make you feel relaxed.
Stay Calm:The biggest tip is to stay calm and cool and spit out all the tensions of your mind. It will help you out in solving the hurdles easily when you are planning to shift your home in summers.
The Crux:
Summers are the best season for us due to the holidays of our kids. Planning to shift your home in this fabulous season although seems not easy, yet it is not at all impossible.  By following these fabulous tips, you can easily handle your household shifting in summers. We wish you all the best for your home shifting endeavors in 2020.