7 Recent Advancements Which Have Transformed the Packers and Movers Industry in India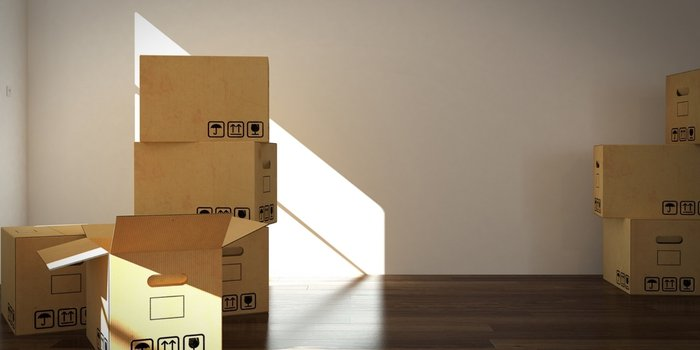 With ever expanding demand of relocations, packers and movers industry is advancing day by day to meet the expectations of the customers. Till a few years back people had to themselves pack their goods, frantically search for moving companies here and there and shift goods on their own. All this made the process of relocation hectic and troublesome. But with the emergence of technological advancement and competition in the logistics industry, everything changed at a faster pace. Here are few important changes which are positively impacting the industry.
Ever Expanding network with digitalization
The moving industry is expanding its horizons day by day and reaching each and every remote corner of India. Many established logistics companies are opening their branches and expanding their networks. Regional service providers have turned into a widespread business. This is because of extensive digitalization. People can nowadays search for packers and movers in India without even stepping out of their home. Type a simple phrase on Google and you have a list top logistics company.
Diversified services
Earlier movers and packers in India were just limited to nothing more than transporting household goods from one place to another. But now this business has diversified as per the needs of car transportation, warehouse facilities, cargo shipping, office goods relocation, etc. With more such varied needs various other facilities such as insurance services, doorstep delivery services etc. have come up.
Apps for this smartphone generation
With the rise in smartphone usage, today's generation is mostly dependent on apps. Such advancement has forced the Logistics Company to come up with smooth apps which are easy to use. You can now find hundreds of packers and movers app on the Google Play Store. Apps like LogisticMart have an intuitive UI, book now services and customer support as well.
Easy tracking with GPS
Technology has given birth to diverse mobility solutions. One such advancement is the Global positioning system which has influenced the packing and moving industry. GPS tracking allows customers to relax while their shifting process is in progress. It has enabled customers to track their household items or shipment from anywhere and have proven to be more beneficial for long-distance transportation of goods. Such services have enormously added value to the logistics industry, built trust among customers, and has developed better reliability in the long term. This strategic approach clearly removes the long-old challenge that customers have been facing for ages i.e. transparency. Earlier, customers just used to book a local transporter to get their things shifted and incurred a lot of hidden expenses with no transparency. Fortunately, with the advent of tech advancements, customers are completely freed from such issues.
Digital payment for a seamless transaction
Present day innovations have nearly replaced all the cash transaction, which prior was the main concern for people taking services from the best logistics companies in India. Still, at times when people have no cash in their account then you can go for the cash on delivery (COD) alternative. Furthermore, the computerized model of the transaction has extra advantages such as, internet banking, instant cash transfer, maintaining the transaction history of debit/credit cards or internet banking, and many more. Today the payment options have turned out to be a lot quicker due to UPI services. In this manner advanced digital payment options have made the payment option much easier and save a lot of time. Besides, they are also a secure way of transferring cash from one account to another.
Rise of AI Chatbots
Artificial intelligence is another scientific innovation which has completely changed the way we used to interact with companies. Top packers and movers in India are adopting AI based chatbots to provide round the clock customer support to the employees. Chatbots are software which interprets your message and automatically respond to them. Such bots are 18 per cent efficient than human counterparts.
Online web portals
There are many online web portals nowadays which are ready to connect you with multiple moving companies with just a click of a button. Now instead of searching the whole internet you can simply go to such websites, fill in your details and get multiple contacts for free. The service providers they connect you with are 100% genuine and trustworthy.
---
Leave Comments
|
Like
(4)