7 Things to Consider While Searching for Reliable Packing and Moving Companies in Hyderabad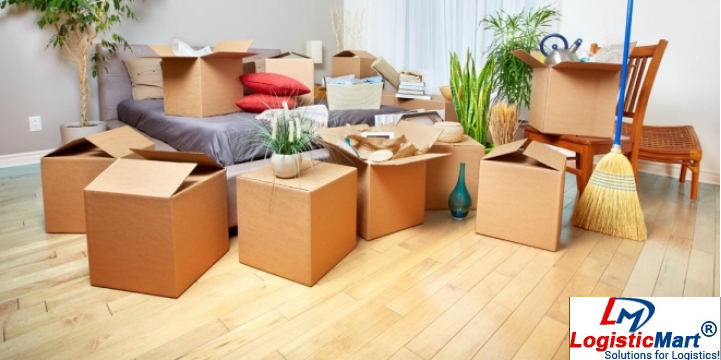 There are a lot of necessary things which you need to prepare for before shifting. While figuring out every other factor the most crucial aspect which you need to take care of is hiring a home shifting company. Hiring packers and movers is a great way to simplify your shifting process. Although it raises your moving cost passing off the heavy task to responsible shoulders eases the whole shifting process. Trustable moving and packing companies make your entire day run smoother and helps you to focus on other relevant work.
But wait! Not everyone has a good experience with home shifting companies. Internet is filled with horror stories where poor customers lost their valuable belongings to fraud moving companies. So before hiring any packer and mover which you got just after typing "home shifting company near me" on Google, do a lot of research. It is important because after all, you'll be entrusting them with your valuable possessions. So here are a few important things to consider while looking for leading packers and movers companies in Hyderabad.
Suggestions from friends and family
Online searches might not prove as much fruitful as getting a recommendation from your friend about Relocation services in Hyderabad. There must be friends or family members in your locality who have used the services of a relocation company. Try to reach them and ask them about their experiences. It might be possible that they have experienced good service at a relatively lower price from a newcomer that doesn't have a strong online presence. That's why if you start with friends or family you might get a few important insights that are missing on the internet.
Reviews are a mirror to services
After collecting 2-3 contacts of trustable moving and packing companies in Hyderabad, check their online reviews to get an overall idea of the company. Consumers generally write up their views on the basis of experience they had while availing services. Also, try to figure out whether the reviews you're viewing are fake or genuine. Connect with the users and ask them about the services.
Track record of successful deliveries
It is advisable to avoid newcomers and take services from only those which have been in the industry for long. On the basis of your online research, you must be able to discern by going through their prices, on time delivery record and maintenance of the goods while transporting. Until and unless you're dead sure of the capabilities of a new moving company, stick with the old ones which have been in this industry for more than a decade.
Only well-documented companies
Avail services from only those companies that are licensed and well-documented. This is because only valid companies are officially licensed. And firms providing insurance facilities are legally bound to protect your goods.
For interstate moving, companies have to acquire a valid license from the transport authority of India. This forces the truckers to adhere to the rules and regulations set up by the government thus resulting in a hassle free delivery of goods. You can even go through the laws set up by the state government and check whether your desired company adheres to them or not.
To simplify the moving process we have gathered a huge database of licensed and insured companies with whom you can connect easily.
No hidden charges should be involved
Usually, packers and movers tell us the rates based on the hours, distance and labor. But remember that this is just the base price. It doesn't include the cost of packing material, extra services and adds ones. Packers and movers are not competent enough to provide you with exact quotes over the phone. That's why to be clear of any hidden charges and extra fees.
Choose a company which fulfills your individual requirement
The shifting requirement varies from person to person and from home to home. Whether you're moving your 4 BHK apartment or a guesthouse, your moving company must be competent enough to accommodate all your moving requirements. Go through your goods and tell the desired moving firm about shifting requirements. Here are a few things which you must ask.
Whether the company has a spacious moving truck to accommodate all your goods.
Whether the company is capable of providing additional packaging material if required at a reasonable price
Whether the company can provide shifting services within the stipulated time set by you.
Be careful of fraud movers
Moving industry in India is highly disorganized which is why it is filled with rogue movers. Since most of us are not aware of the many people fall prey to their vicious trap and end up losing all their valuables. To verify the legitimacy of a shifting company do check the license and documents and pay a visit to the given address.
You'll find many options while searching for moving companies but not all are reliable and offer quality services. Therefore, the more time you spend on choosing leading movers and packers companies in Hyderabad, the lesser will be your chance to meet any potential disaster.
---
Leave Comments
|
Like
(100)