8 Tips That Will Support Hassle Free Home Shifting in India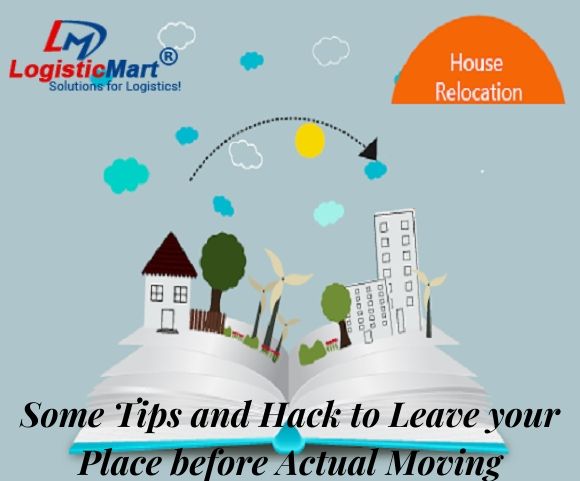 Summary: Do you wish to have Hassle-free Home Shifting? If yes, ponder over this article as it will help you out in analyzing the requirements for hassle-free home shifting services. Read this informative article to exterminate all your doubts with patience……..
Our motherland India is a land of unity in diversity. The heritage of rich culture, lovely farms present all around, lush green sights make the lives of people a blessing in India. This is the reason why people of the entire globe wish to spend their lives amidst the presence of Indian people who are known to help others and openly welcome the people with open hearts. That is why, the services of Packers and Movers in India are highly sought after to experience the best home shifting experience. If you are also looking forward to shifting in the motherland India, this question may hit your mind again and again as how to make your entire home shifting experience hassle-free and wonderful.
Chalk Out The Reason for Move: We all have different desires in life and run after madly to accomplish different desires in our life. We do not even hesitate to change our native place and seek the best means to grow in life both financially and get a stable environment all around us. So, the very first step before your home shifting is you must ask yourself what is the reason that drives me forward to make this change.Have a look at the following pointers that can help you in this regard.
Do I want to Support the education of my child and is looking forward to the services of Home Shifting In India?
Do I Want to feed my family and amass wealth for their future and that is why I am seeking the best services for relocation.
Do I am fed up with my routine life and want a change in my routine and relocation is the best way to achieve my dreams?
My wish is to spend the rest of my life with my children and therefore, I am looking forward to relocation Services?
Yes, the list can be long and you can find a myriad of reasons for home shifting. Find that reason that hits you in the forward direction for fetching relocation services.
Hit the Planning Phase:Once you are through with your home shifting reasons, directly hit the planning phase. Plan perfectly if you want to expect the best results and want to choose hassle-free shifting. First of all, inform your shifting decision to your family members and ask for their support. Once you think that all the members of the family have a positive mindset and welcome shifting as a necessary outcome, go ahead with the planning phase.
Prepare a list of different tasks that you want to accomplish during the home shifting. It may range from declutter your house, hiring Packers and Movers for your relocation, after shifting support, etc.
Prepare a moving calendar and list all the tasks here one by one. Now, entrust different accountabilities to all your family members and track the progress of these tasks at the end of the day. It will be quite beneficial as the burden of home shifting will not fall on the ambit of a single person.
Once you have projected a proper plan for shifting your home, stay strong, and work on it with full efforts.
Remember the planning stage is one of the most important stages as once it is conceived properly, you can rest assure the success of the next stages and finally the relocation plan will be successful.
Hire Trusted Packers and Movers:Hiring authentic packers and movers is another most important accountability that rests on the shoulders of all the persons who are willing to shift to India. Many people want to procure the best possible home shifting assistance at this time but in reality we find it quite hard to get the right shifting assistance. So, let's focus on how you can approach the right movers within the stipulated time.
Take into account your specific needs. Chalk out what you exactly expect from the professional moving crew and in what time you want to have their assistance.
Once you have decided it, move ahead and ask for moving quotes from at least four home shifting service providers.
Now, compare their services and prices as it will aid you in choosing the perfect home shifting services.
You can also ask for recommendations from your family members, friends, colleagues, and other acquaintances to fetch the best services.
You can also count on professional and renowned Online Portals such as LogisticMart, and MoveMyCar.in.
Make Extra Efforts for Conducting Hassle-Free Home Shifting: It is extremely important to conduct hassle-free home shifting. For this, ensure the following points:
Ask your movers and packers crew to conduct a pre-moving survey as it will help them in assessing the right services needed for your home.
Communicate with Packers and Movers from time to time. Ask them to state everything clearly on a written document.
Be Quick and prepare snacks for the moving crew before their arrival. Ensure to place water bottles for them so that they can refresh and drink water whenever needed.
---
Leave Comments
|
Like
(84)