A Pre-Relocation Guide for Shifting to Delhi with Packers and Movers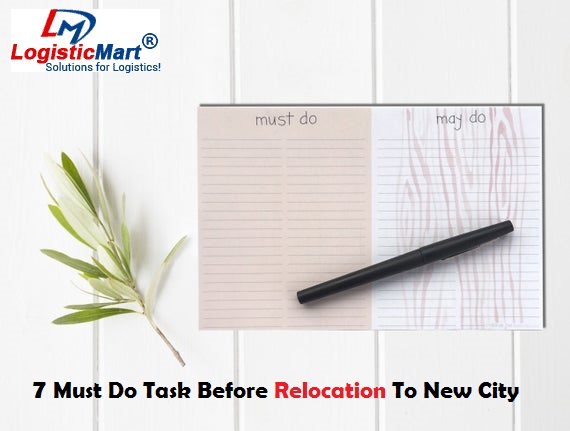 It had been a long time that you are staying in Hyderabad all alone without the support of your family. Now, as you have procured a sound financial status, you want to go back and stay with your family. Relocating from Hyderabad to Delhi is full of so many hassles. First of all, you will have to look for a reliable Packers and Movers in Hyderabad and handle all the accountabilities related to shifting. Shifting is one of the toughest tasks and it becomes much tougher when you are living alone. So, for the sake of our readers, we have prepared an extensive pre-relocation guide for relocating from Hyderabad to Delhi with Packers and Movers.
7 Must-Do Tasks that Will Make your Relocation Journey Quite Easy
Hire Verified Packers and Movers: Shifting is already full of so many hassles. A slight mistake can turn the situation grave. So, always go for verified best packers and movers in Hyderabad only. Randomly believing in any moving agency is quite a harmful tendency. There are hordes of movers and packers in the moving industry, to identify the best movers and packers is quite a tough task. So, to help you choose the best moving organizations, some tips have been summed up as mentioned-below:
Surf internet and jot down the renowned packers and movers near your area.
Personally visit these moving organizations on a particular day. It will help you to assess the internal environment of these organizations.
Ask for free of cost quotations from these moving companies. After acquiring quotations, you can compare these quotations and take a decision considering your requirements and financial affordability.
Check for review and ratings for various moving service providers.
Count on renowned online portals like LogisticMart to connect with reliable and authentic movers and Packers.
Check GST Bill number and Tax Identification Number of the concerned moving company to judge its authenticity.
By following these tips, you can easily acquire the valuable advocacy of reliable and authentic moving service providers.
Prepare a Checklist for Accomplishing Tasks: Busy in professional accountabilities leaves no room for relocation preparations. Not to worry, as by preparing a moving checklist, you can ease your troubling tasks related to shifting. Preparing a moving checklist will help in staying systematic while dealing with relocation tasks. List all the important tasks related to shifting in this list. As soon as you proceed ahead and accomplish a task, put a tick against that particular task in the checklist.
Prepare a First-Aid Box before Moving: The event of relocation is full of so many hassles. There can be a chance of physical bruises while loading and unloading heavy furniture and other items. So, to keep the staff of the moving company and yourself safe, it is important to prepare a first-aid box in advance. This first-aid box will help you in battling with any unnecessary contingencies on the final moving day.
Prepare Separate Bag for your Final Moving Day: Your final moving day is full of so many hassles. Managing the entire move with packers and movers, handling the stress arising out of your move is a tough task. You can reduce the stress level by staying organized. Prepare a separate bag for your move in advance. Put at least two pair of extra clothes in this bag. Carry some light snacks with you so that you can eat comfortably in your journey.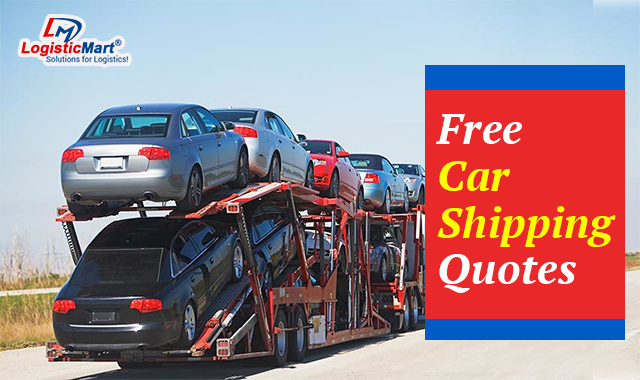 Get Your Loading Consignment Insured: Acquiring insurance from the concerned moving organizations to keep your lot safe and secure is extremely necessary. Acquire knowledge about necessary terminology related to insurance. You can either opt for transit insurance or all-inclusive insurance. Transit insurance ensures the safety of your goods during transportation. All-inclusive insurance although costly as compared to transit insurance keeps your lot safe from any unexpected contingencies during the entire relocation event.
Communicate your Requirements Clearly in advance: Sometimes customers are not at all clear about their requirements at the time of shifting. So, your primary task is to assess your requirements first of all. Ask yourself if you need car carrier services in Hyderabad. If you think so, you can choose packers and movers who provides vehicle relocation services as well.
Take a Healthy Diet: Staying healthy before moving is extremely necessary. Ensure to eat lots of juices, salad, fiber, cashew nuts and almonds for instant energy. Stay away from junk food and ensure not to skip food at any particular time of the day. Apart from this, ensure to take a sound sleep. It will help a lot in keeping you stress free and you will be able to smartly manage your next moving venture without any external help.
These tips will help you in staying systematized during the entire relocation journey. If you are quite systematic, you can easily make your shifting process quite easy and free from unnecessary hassles. Stay tuned for post relocation guide for shifting to Delhi from Hyderabad.
---
Leave Comments
|
Like
(7)