Best Process of Transferring Utilities to Make Shifting Smooth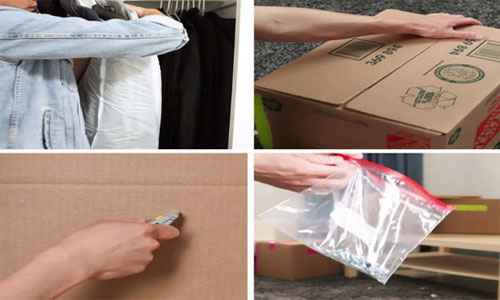 As much as you fret over it, but it is an undeniable fact that there are lots of things to be undertaken while shifting to a new home from Gurgaon - researching about the best movers and packers companies, taking care of all the formalities to be completed, packing the household goods, loading and unloading of the items and so on. Undertaking all these tasks are no doubt pretty much stressful and there are high percentage of chances that you may forget to pay attention to the other important aspects of shifting, which is transferring utilities.
It is important that you must not neglect the task of changing utilities to prevent yourself from any sort of inconvenience later. For example, it does not require much time to make few phone calls or taking care of submitting documents for getting bank branch changed. These things may appear to be small but completing them without any delay is an utmost necessity. Hence, if you do not want to face any unpleasant situations because of non-completion of transferring utilities, then these prominent steps as suggested by the well know packers and movers service providers will make your shifting easy.
Step 1: Make List of the Utilities to be Transferred
The very first step that is to be carried out is to formulate a list of the vital utilities to be transferred. Some of the prominent utilities that you have to take care of are as follows:
Water
Telephone
Bank address change
Internet
Postal address change
Gas
Satellite or cable television
Once you are ready with the list it is important to change these utilities. There may be added pressure upon you regarding researching and getting the list of movers in Gurgaon, but these things have to be carried out with topmost priority.
Step 2: Research about the Professional Packers and Movers Companies
If you are shifting to a local or short distance, then you can transfer the utilities easily after one or two days of shifting as you will be required to make one phone to different service providers. However, when your relocating to a longer distance, then you have to make a sound research work about the best utility companies in new location so that your shifting can be hassle free. You can contact the local movers and packers in Gurgaon for getting good information about the utility companies.
Step 3: Contact the Utility Service Providers in New Area
If you have made up your mind to get new utility services rather than transferring them, then it is highly important that you contact them and enquire about the following things:
Charges of getting or starting a particular service
Any deposit required in advance
Any discount or special deals on the utility services
Time when the utilities will be fixed in your new home
Now, when you know about the various steps to be followed for changing the utilities, it is imperative that you must also acquire the services of the top Gurgaon packers and movers companies to ensure the smooth and timely transfer of your goods.
Good Luck!
---
Leave Comments
|
Like
(36)