Car Transportation Misconceptions You Must Not Believe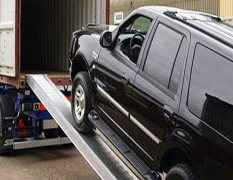 If you are planning to shift your car from Gurgaon to Gurgaon, then it is quite obvious that you will take suggestions from your friends or go through the reviews before you make up your mind to hire the car carrier companies. There may be chances that some of your friends might have had the good or bad car shifting experience before. The other thing is that some of the reviews you find on the moving company's website might be fake. What will you do in such a situation? It is important that you must carry out a sound research work before hiring the car transportation Gurgaon service providers and most importantly do not believe in the following car shifting misconceptions:
Myth1: Moving Car by yourself is much Cheaper
If you think that it is just cheaper to just rent a truck and shift your car, than to hire a car carrier company, then it is totally a misconception. This is because the final relocation estimates or cost would be the same. How? Well, the truck hiring charge is not the only cost you have to bear; there are other prominent expenses that you have to take care of:
Fuel cost
Car insurance
Road tolls
Meals on the way
Arranging tools for shifting your car
Packing materials
Adding all these small but prominent expenses will turn out to be much more and if you a have a limited financial budget, the hiring the professional car transport companies in Gurgaon can turn out to be a great option.
Myth 2: All the Car Packers and Movers are Same
It is totally a baseless myth or misconception. If you carry out a research work, then you will come to know that various car carrier companies have various services and rates. Some of the movers might have years of experience and some of them are new in the car moving industry. You must keep this point in mind while carrying out an immediate shifting from your new location in Gurgaon because you have got a new job offer. If you want to secure the services of the genuine car transportation Gurgaon service provider, then you must keep the following things in mind:
Get some recommendations from your friends or colleagues
Get free car relocation quotes from various service providers
Check out the business profile of the car shifting companies before hiring them
Compare the quotes and offers and choose the best matching your requirements
It is important that you must not get mislead by these common misconceptions when it comes to transporting your car. Do some research work, weigh pros and cons and then take an informed decision.
---
Leave Comments
|
Like
(65)