Different Types of Shifting Boxes for Making Relocation Easy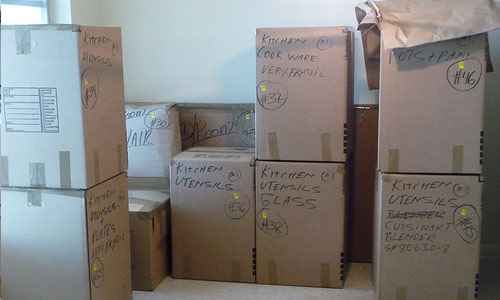 Packing the goods to shift from Gurgaon to Mumbai is no doubt highly challenging and laborious task. For many people, packing the goods is an easy task rather than performing other complicated moving related activities such as the finding best movers and packers in Gurgaon, getting the high quality packing materials, finding a new house and so on. When there is shifting, then most of the individuals just put the stuffs into the shifting boxes, seal them and load the goods into the transportation truck.
However, have you ever thought what if boxes are not packed rightly? If not then let me tell you. It may lead to the damage of your prized possessions and you may suffer a considerable amount of financial loss. I am sure that you would not like that to happen. Now, the main question here is what to do in such a sort of situation and have an unforgettable relocation experience? Well, it is arranging right size boxes for different kinds of goods to be shifted. There are various types of boxes available from the relocation service providers. It is important that you must first know about the packers and movers Gurgaon charges before getting the boxes from them. In the meantime, let us have a look about the various specialty boxes available for relocation:
Standard Shifting Boxes
Different kinds of goods require various size moving boxes. It is extremely important that you must have an excellent collection of the different kinds of standard shifting boxes for the hassle free relocation purpose.
Small boxes: It is ideal for packing the small items such as the books, tools, glassware and art pieces.
Medium boxes: It is excellent for packing the clothes, toys, electronic equipments and cookware.
Large boxes: It is best for packing the large electronic appliances, blankets and delicate paintings.
Special Relocation Boxes
There are some of the special shifting boxes are that made exclusively for moving delicate and valuable belongings. Arranging these boxes becomes all the more necessary, if you are shifting from the new house in Bangalore to another location. These boxes may not be available in the open market, so in such a situation, the best thing to do is to enquire about the packers and movers Bangalore charges for getting these kinds of special boxes without any inconvenience.
Wardrobe boxes: Best suitable for shifting expensive clothing items.
Dish boxes: It is ideal for packing the delicate crockery items.
Picture boxes: It is custom-built for packing and moving the paintings.
---
Leave Comments
|
Like
(61)