Essential Guidelines to Follow After Relocation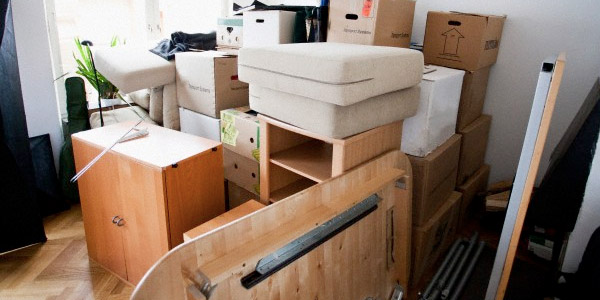 One of the tedious tasks which you might face in your life is shifting to a new city or state. It involves a lot of pre-planning and manpower to complete the whole process. It is also quite an expensive affair if you've taken services from List of Movers and Packers in Pune. Nowadays, you can find many websites loaded with tips and tricks and telling you what to pack and what not to. But what to do after relocation? Have you ever thought about that? After relocating there are many tasks which are needed to be done. These things are equally important to have a stress free life. If you have just moved into a new house and you've no idea what to do next, here are few tips:-
Checking your appliances and furniture
The moment when things are unpacked by your moving company check for damages and scratches on your home appliances and furniture. Cross check your inventory and make sure that nothing has been lost. On time awareness will help you to get a claim from insurance companies. Going with Top Movers in Pune will ensure the safety of your goods.
Restore your daily utilities
Make sure that all your utilities are reinstated properly. Your daily utilities like water, electricity are something which you can't survive without. So it's better to check your bathroom taps, electricity lines and switches and get them repaired if something's not okay. Get to know about your new location more. Go around your home and check for loopholes and cover your cracked boundary walls. Before you hire anyone from the List of Movers and Packers in Pune it's better to check these things in advance.
Find the nearest hospitals, stores and schools
You need to fill your daily grocery needs and medical needs. Daily necessities like food, milk and various other groceries need come from various grocery stores located nearby you. So before moving, it will be better for you to check the local market or grocery stores. Also, make sure you have a hospital or a medical store nearby in case of emergency. If you've kids then first and foremost thing is to get them enrolled into the nearest best school.
Know your neighbors and get in touch with them
Exploring a new area is important so are the people living there. Neighbors are your best relatives and in emergency situations, your survival depends on them. So try to have a conversation with your neighbors and know about them more. Take a morning walk with them or join them over some friendly talks.
Visit the nearest bank and make necessary changes in docs
You also need to withdraw some cash. So, once you've used services from Top Movers in Pune to shift your household and you think everything is done, pay a visit to your nearest bank. You need to make necessary changes in your account address. Also, visit nearest post office for the necessary changes. It's also important to note down their address too.
As now you know guidelines of things to do after shifting, so it's time to enjoy your latest locality.
---
Leave Comments
|
Like
(70)