Handy Tips to Handle Kids During Relocation to Bangalore City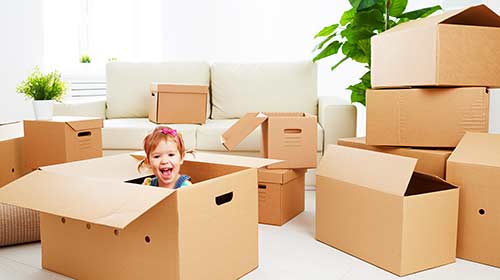 In the present scenario, relocation has become the hard reality of every individual's life. Every year lots of people come to Bangalore and settle in this amazing city in search of better job opportunities. Moving to this city by yourself can wreak havoc on your life. In fact, your daily routine can come to a halt and your kids may suffer a lot. So, to keep up your excitement level in high spirits, the better way is to search for the best packers and movers in Bangalore. In fact, if you have kids, relocating yourself may turn out the biggest nuisance. If things go unplanned handling the little toddlers can become quite difficult. So, let's have a cool discussion about how to handle children of different age group.
The world of young babies is very small. Their little world includes parents, friends, teachers, or neighborhood. They easily get attached to everyone. In such a case, to handle moving with proficiency become an arduous task. Here are some tips to sort out this dilemma.
Have a healthy discussion about moving with kids
Don't act like such parents who just spill the beans of relocation before their little ones in the last week of their shifting. Relocation to a New City will have a long term impact on your child's life. There is no exaggeration in saying that during the entire moving process young ones are the centerpiece for their parents. So, it is necessary to have a healthy discussion about this necessary phase of your life with them. Give the child complete liberty to express its feelings. If the toddlers are extremely small to comprehend their change, then you can show them amazing pictures of your new place.
Arouse the excitement about the new city in your Kids
Parents are the role model for their progeny. No one can understand the psychology of children better than their parents. So, their role is very important to make them ready for relocation. You can tell them to Google more information about the new city you are going to shift. Tell them they will have a chance to make new friends have a new school, and they can explore new places. All in all, convey the information to your young ones in a positive manner and hope for great results in return. Tell them life is very big and it is a golden chance to expand their social circle.
Allow young ones to stay with their old friends
Relocation is a very emotional moment for children. So, respect their emotions and allow them a night stay at their comrade's home keeping in mind their age. If they are quite little you can also stay with them in their pal's house. If they are teenagers you can grant them the full freedom to stay and enjoy with their old buddies. In fact, you can throw a party for their peers at your own home. Don't forget to invite their little buddy's family to the new city you are shifting to. Teach your little offspring an important lesson of their life. It is important to move on in life. Make new relations but don't desert the old ones. There is a dictum that goes with the words "Old is Gold."
Involve your little army in packing
You can bring your child's excitement at its peak by involving them in packing. Arrange attractive and colorful cartoons for packing the stuff meant for kids. Direct them to keep their entire items in different boxes. Tell them to assort their toys in one box. Keep their books in a separate carton. Also keep school uniform, casual clothes, and night suit in different boxes. This all will bring excitement in them and they will feel happy about shifting to a new place. Moreover, it will assist them in becoming organized. Taking for relocation services in Bangalore can be an alternate solution to free up the time for kids.
Don't mess up with their daily routine
Once you have moved to the Silicon Valley with the assistance of the Packers and Movers in Bangalore, of course, your excitement will be at its zenith. But hold on, the battle is not over yet. In the course of adjusting your new home, you may end up in ignoring your little generation. So, always keep in your mind that children are your top-most priority. Help them in having a healthy eating routine. And bring them back to their daily routine as quickly as possible. Otherwise, it may impact their studies also.
Top 5 places that you can visit with your kids in Bangalore
Bannerghatta National Park: It is one of the most appealing places that you can visit with your little breed on a weekend. They will have fun the entire day by viewing tigers and taking up a mini safari.
Lalbagh Botanical Garden: If you want to spend a holiday with your kids amidst greenery in this amazing city, you can visit Lalbagh Botanical Garden. Your little ones will feel amazed due to this family tour.
Divas & Dudes Kids Salon: Divas & dudes kid's salon is a thrilling place where they will have all the fun and can indulge in amazing activities of their choice.
Dhattu Doll center: Housed in Banashankari, Dhattu Doll center is an amazing place where little toddlers have an amazing opportunity to see the puppet show and different varieties of dolls.
Wonder La amusement park: Well, visiting an amusement park must be on your bucket list if you have little boys or little dolls. At this place, you will have the opportunity of unlimited fun with your kids.
Well, if you have made up your mind to shift to the electronic city of India, in the next month, you want to take up Home Shifting Services in Bangalore. But you hesitate in doing so as you don't want to screw up your finances without effective knowledge. At this point of time, the professionals of LogisticMart can assist you by connecting you with the top-most Movers and Packers in this amazing city. Enjoy a happy stay at this wonderful place with your little children and explore this beautiful land as much as you can.
---
Leave Comments
|
Like
(57)