Helping Tips for Students Shifting To a New Country for Graduation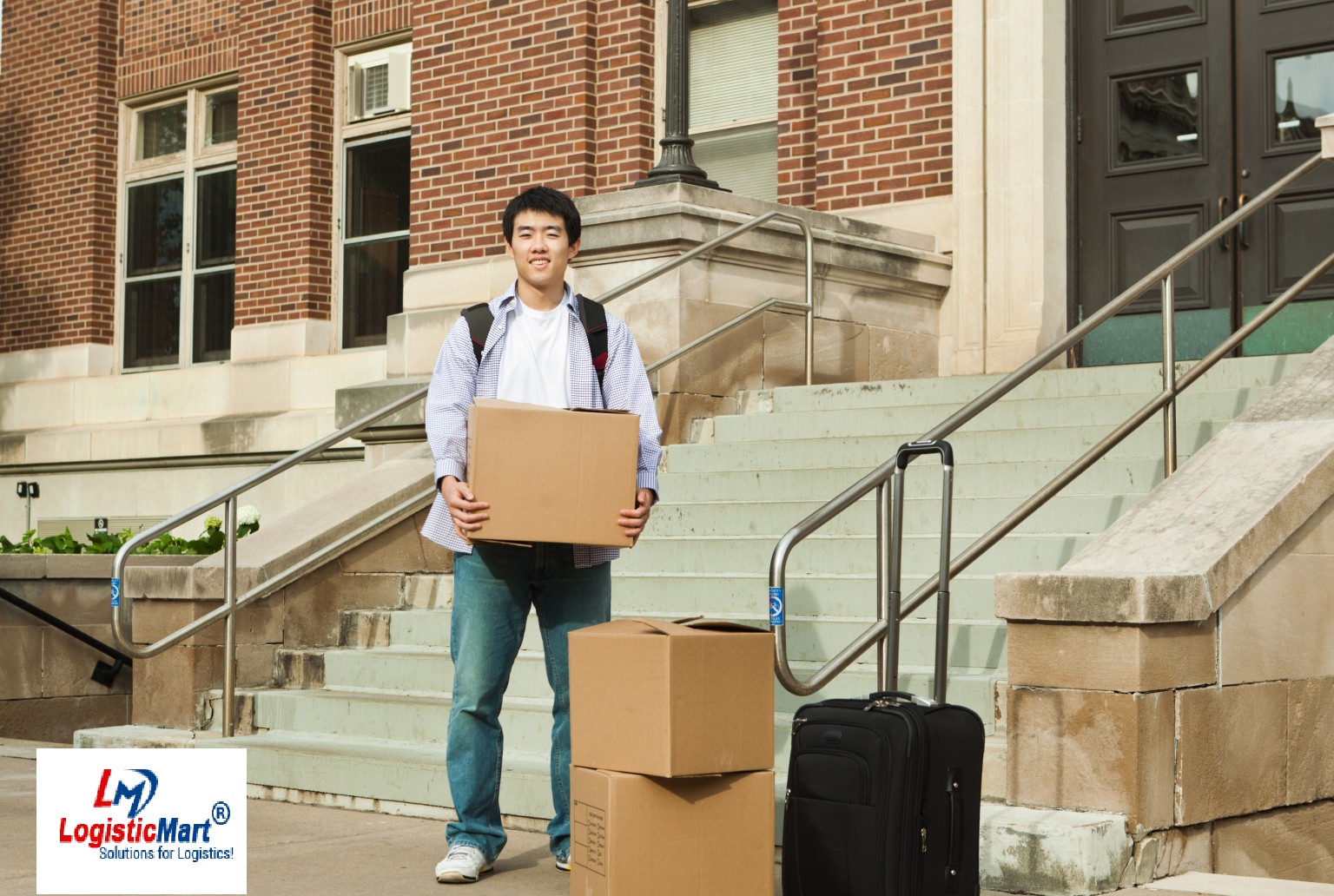 Heading to college? We understand the joy, excitement, and eagerness to explore your next upcoming opportunity. Away from the watchful eyes of your parents and always being surrounded by your friends- ah, those blissful years.
But just like other transitions moving from home to college can be both exhilarating and bit scary for students. One out of the many things which make the changeover a bit difficult is the substantial part of the effort which goes into the shifting of goods. Unlike home, college hostels or dorms are small and require proper planning and organizing. You just can't move with your big beds and sofas because of a smaller space. What makes this process more complicated is that thousands of students just like you are moving. Apart from all this, you've to even adjust to a totally different culture and leave the comfort of your home.
So here are few moving tips that will make your move as smooth as possible and will let you enjoy your college life.
Tips to settle down at your dorm or college hostel
Pack keeping a long term in mind
College students studying abroad or in other states hardly get one or two opportunities to come home. Those studying close to their homes can easily carry their goods back and forth. But for those studying far away- pack according to a year or two as per your requirement.
Get in contact with your roommates
Hostel rooms are pretty small and don't have much space. That's why it becomes very important for you to talk to your roommates about what is needed in your shared area and who'll bring what. If both you and your roommate end up bringing a sofa or microwave, then you will have no other option but to take one back home or store it somewhere. So, a few cooperative texts or mail is what it requires to build up a friendship especially with someone whom you've never met earlier.
Hire packers and movers
It's not always easy to find and move with packers and movers who would provide logistics services for students. There are various unique considerations which moving companies have to keep in mind while shifting graduating student's goods. Few movers and packers in India assist students in packing and transporting goods in a hassle-free manner.
Tips to adjust to your college
Socialize with new people
Meeting new faces can be difficult and socializing with them might be even more difficult. But it's important to have a healthy relationship with your college mates. So join them over parties and clubs. Get together and plan out a few trips. You can even know more about your friends by joining a few online communities.
Take guidance from your seniors
Seniors in your college have already gone through this phase and that's why they will be able to guide you better. So to ease things out befriend them. Trust me! They'll help you a lot especially in your studies and during your first critical year.
Prepare to feel homesick
It is totally normal to feel homesick a few days after shifting to a college dorm. Everybody understands that it takes time to adjust to an all-new surrounding with an unfamiliar culture and sometimes even language. These things make you feel isolated and leave you longing for home comfort. To overcome this give yourself some time and don't let it stop you from having fun. Get over it- video calling your friends back home won't make you comfortable but going out and making new ones will surely help.
Getting adjusted to a new city or country
Learn a few language basics
If you're moving to a city or a state which has a native language unfamiliar to you, then try by starting a few basic words like hello or thank you. You can download free language learning apps for this purpose. Learning a few nice words will help you to get along with local students and thus enhance your experience as well.
Explore the city
Students often want to hang out to a place where they can chill out with their friends. So it's better to transport your bike or car along with your goods. This will help you to explore your city better and even help you to move quickly from one place to another in case of any need. Hire best car transportation companies in India to shift your vehicles in a safe and secure manner.
Don't forget your friends and family back home
Once you start living your college life with friends don't sever your ties with family members and old friends. Call them and make them feel that you're there. It's crucial to have them because they are the ones whom you can lean upon emotionally- no matter where they are. Make diligent efforts to stay in touch with them in this digital age.
---
Leave Comments
|
Like
(93)