How to Impress your New Neighborhood on this Holi After Shifting to Your New House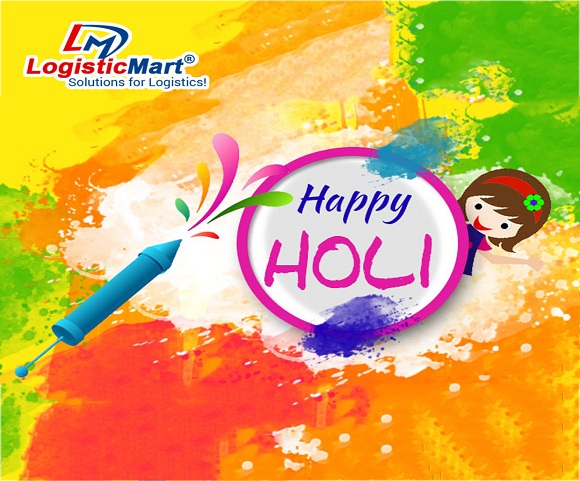 Contents
Are you planning to organize a spectacle at your new house on this auspicious Holi? Are you thinking to perform extraordinary something to impress your new neighbors at your new place after home shifting?
So, here we are going to present some of the tips that can aid you in spreading a positive reputation of yours:
Obviously, whenever the occasion of Holi approaches, the first act of enjoyment that comes to our minds is let's partaking in this annual festival.
On the other hand, how this can be helpful to you in maintaining healthy relations with your new neighbors is the second thing of wonder. Hiring packers and movers was still the first thing that would have been challenging for you. So, in this blog, as usual, we will be helping you and discussing new ways in which you can reign all over your neighborhood.
All you need to keep on reading and get outstanding ways:
10 Exquisite Ways to Carve Your Unique Identity in Your New Neighborhood
People take extreme delight in parties, get together, spraying colors, pouring buckets and buckets of it, and drinking bhang with their neighbors. Hence, here are some of the hit and trial methods of impressing your new neighbors with these things:
1. Keep Your Surrounding Clean Before Partaking: As the famous dictum says, the first impression is the last impression. Make sure that your property should be portrayed very clean and tidy in the eyes of the neighbors. Initially, your place should be well-maintained such as the garden should be properly trimmed, your car should be parked at the garage only, garbage must be thrown in the dustbin only, etc. Before splashing colors and pouring water, all maintenance would give a positive impression to your neighbors.
2. Greet Your New Neighbors: Offering warm wishes to your neighbors by maintaining straight eye contact will definitely create a positive vibe in the mind of those neighbors. All you need to do is just greet them well along with an auspicious Holi wishes. A long hug can work wonders over here.
This is because your body language is another essential aspect that indicates whether you want to maintain healthy relations ahead or just doing formalities for a time being. Your closed arms can certainly give an idea to others that you are not that interested. On the contrary, your one action of open arms can spread the message of loveliness. Through this, your neighbors can judge easily that you are a kind of approachable and open person.
3. Introduce Yourself and Start Conversing: Now, the only thing in this step that you have to do is – just introduce yourself with a little bit past and present of yours. Here, ensure that you should also ask a little bit about them. Next, you need to start the conversation by apologizing that you have created so much noise at the time of home shifting in this house. This is how you can carry forward your conversation to many more things and go a long way of talking.
4. Call Them into Your Spectacular: After knowing a little bit of each other, you should call them into your family party called spectacular. As the Holi is a completely a day of fun, encourage them by repeating different famous sayings of Holi together. Create an ambience of full enjoyment with hit Bollywood numbers and Holi songs. You can also call Dholak for dancing on its beats as it is a part of the tradition. Splash colors with water and pichkaris, pour water with pipes and buckets and dance with full enthusiasm of Holi.
5. Be Friendly and Serve Courteously: Being friendly and serving eatables and several other snacks is a sign of courtesy. With full gaiety and exhilaration, you can serve thandai laced with bhang as it is also an intrinsic part of the Holi festival. It accelerates the spirit of the occasion 10 times more. Besides all of these, your neighbor would also relish gujiya, mathri, malpuas, papad, and other snacks with full joy and elation.
6. Be Yourself and Gracious: It is not necessary that all the neighbors will be of the same nature and personality. It might happen some of the people may like to partake and maybe some would not be interested. In such a situation, you have to be very balanced. Remember, those you want to enjoy with bhang and all, you should welcome them and offer them as well. But, who are not interested; never force them in the name of "at least you should try." Otherwise, this can ruin your reputation in the first meeting.
7. Dance and Have a Ball: Carry on the healthy celebration of putting colors on each other faces and play with water balloons. Turn on the volume high and play Holi songs and rock the dance floor. Be crazy while dancing and drive others crazy.
The Last Notes
As it will be the first Holi at your new house after going through the exciting task of shifting through truck and tempo on rent, you should celebrate this annual festival at its fullest. This will bestow well-being, prosperity, happiness, and many colors at your new house. In this elated party of Holi, you can enjoy all the above ways with your new neighbors and earn their trust and friendship for a lifetime. So, never let this relic chance skipped from your hands and grab it tightly to adore it further.
---
Leave Comments
|
Like
(42)