How to Resolve Disputes with Packers and Movers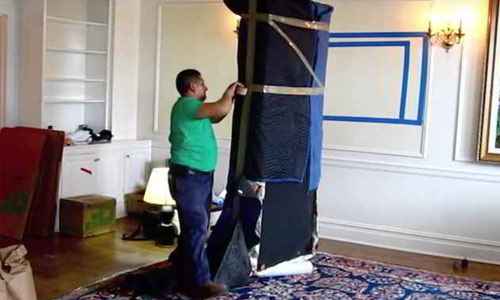 Despite the best shifting plan and hiring the professional packers and movers in Gurgaon for relocating goods to the new location in Mumbai, the things have not worked out as you desired. The shifting company you have hired has delivered you the damaged goods and all your complaints to them regarding seeking a suitable compensation has fallen into the deaf ears. You definitely want to seek justice but do not know how to do it? Well, there is no need to get worried as there are various ways to resolve disputes with the packers and movers company you have hired and settle the claim.
Why You Should File a Complaint against the Shifting Company
There could be many reasons as why a complaint must be filed against the movers and packers company, some of them is as follows:
You received damaged goods from the service provider.
The shifting company breached the contract.
The packers movers Gurgaon charges have increased without informing you.
The goods have been held hostage by the moving company.
The items delivered to you are missing.
Late delivery of the goods.
If you are 100% sure in your mind that your complaint is valid and legitimate, then you should not worry at all. Now, the main question that surely pops out here is where you should make a complain about the packers and movers company? Thankfully, there are various ways; you can use to settle the disputes with the shifting service provider. Having good information about resolving claim related matters with the moving company is extremely important in case you are making an urgent shifting from Mumbai. During immediate relocation, basically chances are less of the goods damage, but what if it happens? What will you do if the packers movers Mumbai charges are not the same as promised to you earlier? Feeling confused? There is no requirement because the below mentioned ways of filing complaint about the service providers will really help you out:
First of all, try to contact the relocation company you have hired.
If the things do not work out after contacting the shifting company in the first place, then file a complaint about them in the consumer court.
Post a review about the packers and movers company on their website and different social networking websites.
If still after all your effort, the matter is not solved, then you can file a complaint in the legal court or police station with all the valid proofs.
It must not be forgotten that there are both the bad and good packers and movers company, so it becomes very much important to undertake an excellent research work before you handover your goods to them.
Happy and Safe Relocation!!
---
Leave Comments
|
Like
(62)