Posted Date: 12-12-2017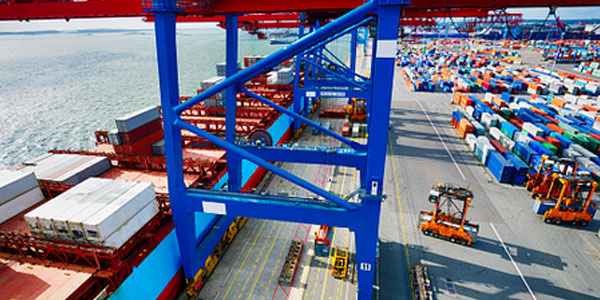 So, you have purchased a new home in the enchanting mountainous region and planning to shift there in a month's time. Relocating household goods to the hilly areas is a very stiff task and it requires comprehensive amount of planning to shift successfully. However, it is easier said than done because if you are moving for the first time, then there are chances that you may end up damaging the precious belongings. So, the question that pops out here is what will you do in such a situation? Well, there is no need to feel stressed or anxious because you can avail the professional services of logistic companies in India and relocate goods to the mountain areas quickly and safely.
If you have finally made up your mind to hire the logistic service providers, then it is highly important that you must make some vital preparations from your side to ensure that you overcome the challenging task of shifting to the hilly regions. The things you are required to do are as follows:
Pack the Goods Nicely
There are lots of household goods that may not be required in the hilly regions. According to the top India logistic service providers, you must get rid of the items that will not be necessary in the mountain regions. If there are some clothing items, accessories or any equipment that you are not using for a long period of time, then make sure you do not pack them. It is imperative that that you must purchase the weather resistant clothing items and other specialty goods to make your relocation simple.
Learn to Manage the Effects of High Altitude Sickness
Not many people are used to cope with the high altitude sickness in the hilly regions. This is because in the hilly regions, especially in the higher altitude areas, there is shortage of oxygen and this may lead to ailments like shortness of breath, headache, vomiting, dizziness and so on. In such a situation, it is important that you must learn to manage the effects of high altitude sickness by going through the logistics companies movers packers blog and also keeping the following points in mind:
Drink lots of water.
Take break in between. Get down from the packers and movers transportation truck, have some tea or just sit down for 15-20 minutes.
Listen to the relaxing music.
Take help of the nearest hospital, if you are experiencing any health problems.
Hire Experienced and Genuine Logistics Company in India
In the mountain regions, the roads are very narrow and it requires the expert driving skills to shift the goods. In such a situation, it is important that you hire trustworthy and experienced logistic company that are expert in relocating goods smoothly to the hilly regions. You must fill in the quotes form, compare the offers or quotes and hire the one that fulfills your shifting requirements.
Have a successful relocation experience and enjoy a new beginning in the mountain regions!