Importance of Hiring Reputed Movers for Smooth Goods Transportation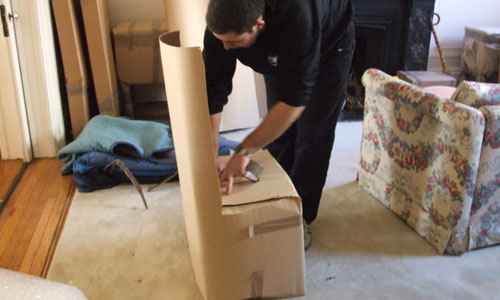 What makes packers and movers service highly reliable, if you are formulating a plan to move goods at another location of Mumbai? Is it their reputation in the market or quality service? After all, the clients who are planning to seek the services of a relocation company desire that their items must be moved safely without any hassles. There are several moving services providers who claim to be best in the industry, but it is up to the clients to decide between then good and worse.
Selecting the reliable packers and movers service providers in Mumbai for the damage free goods transportation process generally depends upon some prominent factors, which are listed below:
Proximity of a moving company to your home or office
Rates offered by the company
Condition of the transportation vehicles
Environment of the moving company office
Time bound service
A large number of packers and movers companies in Mumbai believe in providing the seamless services to its clients. The customers must make sure that the representatives of a moving company arrive to your location on time, count the number of items to be moved and call back with the proper estimate.
One of the main factors that play a very crucial role when it comes to selecting a packers and movers company is the transportation of goods in time without any damage. While making an agreement, a company must mention that if any damage to the goods is proved, then they will pay from their pocket.
Going through the reviews of the packers and movers is also must for hiring their services. The testimonials can be seen by visiting the website of the service providers. A very important thing to note here is that if there are lots of reviews which is on the negative side, then in such a situation, sanity must prevail and you must not hire that particular company for the relocation work. So, it can be seen how reviews and ratings play a very vital role when it comes to hiring the professional packers and movers in Mumbai for the damage free relocation process.
Last but not the least; a reliable company must build a relationship of trust with the customers. They must not try to cheat them. A movers and packers company in must not overcharge the clients otherwise it will only ruin their reputation. So, keep in mind the above mentioned tips of transportation in Mumbai, select a reliable packers and movers company and make sure it matches your expectations.
---
Leave Comments
|
Like
(84)