Important Moving Tools for Making Home Shifting Easy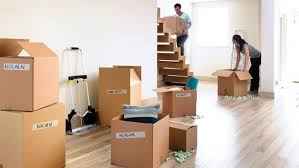 No matter how much you plan, you must have good organizational skills to shift your household items from Delhi to another location in India. If you have decided that you will not hire the best home shifting company in Delhi, rather pack and move the goods by yourself, then it must not be forgotten that shifting is a challenging task and requires great devotion with regard to time and effort.
In order to shift to the goods to the new region in Delhi without the professional help of the packers and movers companies, requires an effective moving strategy as well as the high quality shifting equipments.
Here are the basic equipments as well as prominent supplies that will be required to make relocation smooth:
Transportation Truck or Moving Vehicle
When shifting the household goods, it is important that you must arrange a well maintained moving vehicle or transportation truck to load and move the goods hassle free. You can take reference from your friend or family members to get the truck. However, if you are struggling from lack of time, then one of the best things you can do here is to search for some reputable house shifting service providers and ask them to provide you an excellent truck for damage free shifting process.
Moving Dollies
Moving Dollies are one of the most important shifting equipments required to make sure that your goods, especially the large furniture items are loaded and moved easily. For selecting the right dollies, there are few important things to be taken into the consideration:
There are some dollies that have only two wheels. Here, several boxes can be piled up together and can be relocated easily without putting up much effort.
The four-wheeled dollies are ideal for moving the bulky and large furniture products in hassle free manner.
There is another kind of dolly, especially designed for relocating the appliances only. Here, the electrical appliances such as the refrigerator, television, air-conditioner, etc can be shifted effortlessly.
If you have some plans to shift from Delhi to another region after some time, then also it is imperative to make sure that the home shifting services Delhi company you hire must have the high quality moving equipments to shift the items damage free, thereby offering you a delightful experience.
Furniture Pads
One of the very important equipment that must also not to be forgotten to arrange is furniture pad. This kind of equipment has small disks that help a lot in sliding the heavy furniture items successfully without damaging the furniture as well as the floors.
So, make sure that these shifting equipments are arranged in advance before moving if you have decided not to hire packers and movers services and relocate yourself.
---
Leave Comments
|
Like
(74)