Organize Your Relocation to Bangalore with Perfect Planning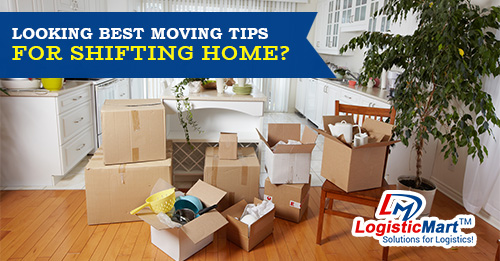 Relocation is an extremely stressful and tiring experience for most of the people. As soon as the news of relocation comes to the concerned family, it leaves them in a state of shock. Acclimatizing in a new environment, setting aside your comfort zone seems a tough task for different individuals. The level of stress can bring down the excitement of shifting to a wonderful city like Bangalore. In fact, some people hunt for the Best Packers and Movers in Bangalore to bring down their excitement level. In fact, people get in touch with various Packers and Movers. To lower down your moving stress, we have brought down a checklist of the things you must do before moving and after moving. So, let's begin with it to enjoy a stress free relocation.
Before Relocation:
Some mandatory tasks before moving can keep you stress-free and help you to stay organized. Let's have a glance about these tasks one by one:
Prior to One month of relocation:
Take out time and fix your Packers and Movers
Prepare a checklist of what tasks are needed to be accomplished by you.
Declutter your house
Donate the unnecessary items
Take measurements of your Furniture
Gather packing Boxes
Categorize your belongings separately

Take Out Your time and finalize your Packers and Movers: Before Moving take out some time and visit all Packers and Movers near your area. Ask as many questions you can ask. Demand references from them. It will aid you in choosing a perfect mover for your relocation.
Prepare a checklist of the tasks: Before moving you are required to accomplish different tasks. Inadvertently you remember several tasks and keep on forgetting the same. So, to keep your tasks organized, create a checklist of all the important deeds related to relocation. If any task gets completed put a tick mark against it.
Declutter your house: Take a round of your home. It will give you a perfect idea that how many unnecessary belongings you have stored in your house. Unused crockery, Photo frames lying idle, gifts unused for different times will give you a call to declutter your home. You can give some of them to your friends as a keepsake so that they can cherish these valuables in your absence.
Donate Clothes: Your closet is filled with so many unused clothes. Identify those unused apparels and visit a charity home to denote them to needy and poor.
Take measurements of your furniture: Take measurements of your furniture by yourself. In case, your Packers and Movers have arranged a pre-moving survey, you can leave it for them as well.
Gather Packing boxes: Arrange packing boxes quickly. Keep it in mind to arrange for extra boxes than your requirements. Otherwise, it will put you in a bizarre situation.
Categorize your belongings: Start separating your belongings. Arrange your books in different cartons, clothes in different cartons, crockery in different boxes. Keep aside your financial and banking documents separately. Pay due heed to whereabouts of your credit cards, and debit cards, etc.
Prior to one week of relocation:
Inform all the concerned persons:
Change the address of all utilities
Clear your pending bills
Get your address changed
Stop buying groceries
Inform the concerned persons: your life is going to change soon. Soon Packers and Movers Bangalore will assist you in shifting you in this wonderful city. Before that inform all the concerned persons who can deeply get affected by your move.
Change the address of your utilities: Ensure before your move to change the address of all your utilities. It will leave you organized at your final moving day.
Clear your pending bills: Pay heed to all your pending bills and start clearing your newspapers bills, grocery bills, pending milk payments, and lots of others if pending.
Get your address changed: It is an important part of your moving. Make sure to make your postal address changed before shifting to your new city.
Stop buying unnecessary groceries: Now, the time has come to say no to unnecessary groceries. This step will save you from unnecessary increasing of your moving weight on the final day of the move.
On the Final Day of Move:
Call your movers and Packers at least two times
Start disassembling your furniture to save time
Have a jug of water and some glasses aside for them
Take the Pictures of entire valuables
Explain them your working plan
Pack some light snacks
Call your movers and Packers at least two times: Prior to one day of your move confirm the arrival of your moving professionals. During the big day of the move, just get in touch with them at least two times to confirm your location.
Start disassembling your Furniture: Before the Packers and Movers arrival, start disassembling your heavy furniture. It will save the precious time of Packers and movers.
Keep aside a jug of water and some glasses: Keep a jug of water and some glasses for your entire team of packers and movers. It will help them stay hydrated.
Take the pictures of entire valuables: It is necessary to take the pictures of entire valuables and also send them to moving company valuables. It will act as a proof for your materials and valuables.
Explain to them your plan of shifting: Convey your working plan for working professionals. It will help them in understanding your specific requirements.
Pack your bag with light snacks: Put some light snacks in a bag that you can eat at the time you feel hungry. Pack a separate bag for your valuables.
After you reach to your Final destination:
Direct the moving professionals where they should keep the items
Take Rest and explore your neighborhood
Take bath and eat some snacks and light food
Start unpacking valuables
Prepare your bedding for kid's rooms.
Unpack kitchen essentials and arrange gas first of all
Complete your sleep to feel fresh
Final thoughts:
These steps will assist you in staying organized and make your entire relocation process free of worries. It is important to stay hale and hearty to bring desired results. We wish you all the best for your relocation assignments in 2019.
---
Leave Comments
|
Like
(22)