Quick Tips to Follow for a Successful Move In 2019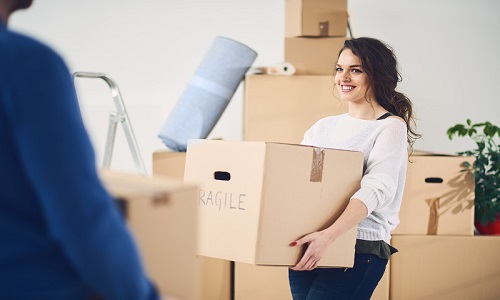 Shifting can be really painful if you don't follow certain guidelines and tips. These tips are essential to make your move quick, swift and simple. So we have gathered few tips that will surely be helpful for a successful move in 2019.
Choose a date wisely
Pick a moving date that is in between a week or a month. Choose a month during which the demand is very low. This will reduce your cost and you'll be able to get a better deal with your desired Packers and movers in Borivali.
Hire a verified moving company
Choose a moving company only after checking its credentials. Hire a licensed company which has all the documents. This will ensure that you get services only from a reliable company.
Calculate the exact amount of packing material and boxes required
Get a proper estimate of the exact number of boxes required to shift all your belongings. Start packing with the things lying at your home.
Sell off items which are no longer needed
Set up a garage sale and sell of all those items which you no longer require. You can earn good money, as well as get rid of the extra stuff which you would have paid to move.
Set up the utilities well in advance
The sooner you notify your utility provider about the shift, the easier it will get for them to transfer your electricity and internet connection at your new location. Also, schedule a time for them to get everything up and ready before you move in with Packers and Movers in Borivali.
Find a moving company which fits your budget
Collect quotes from at least three moving companies and compare them. After carefully analyzing their charges choose the one which fits your budget.
Keep your important documents carefully
Don't mix up your important documents like certificates, mark sheets, passport, ID cards etc. with other goods. Keep them handy or create a special folder for them.
Start packing non-essential goods first and essentials at last
Begin by packing non-essential goods like furniture and other items which you can do without. Leave the essentials for the last. Start packing the goods at least a month before.
Make necessary address change in your documents
Visit the nearest banks and other government offices to make necessary address change in your documents. Start this process at least two or three weeks prior to your move.
Appoint someone to look after your kids or pets
Kids and pets can create obstructions while moving and can cause accidents. That's why it's better to appoint someone to look after your kids or pets.
Find best schools and hospitals nearby your area
Before shifting with best Movers and Packers in Borivali, find the best schools for your kids nearby your new locality. Also get details of the hospitals near your area.
---
Leave Comments
|
Like
(91)