Shift Effortlessly to Hyderabad with These Important Points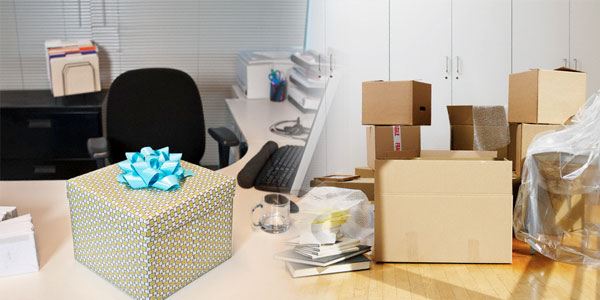 Moving is undoubtedly a tedious, disheartening, bothersome, messy, and an extremely exhausting task to perform. It involves draining tasks such as packing, loading, transporting, unloading, unpacking along with many more things. Home shifting is one of the most boring tasks to do, but this can be simple and fun, when you have the best packers and movers in Hyderabad to help you in a systematic method. When you are moving to Hyderabad, the very first impression might be that it is a profoundly historical and cultural city. Nonetheless, it is also important to note that this city is a home to many sophisticated five-star hotels, amazing shopping destination, scrumptious eating outlets as well as entertainment facilities on one hand, contrasted with the amusing number of local markets and some antiquely designed houses.
When you wish to enjoy the top quality of living standard in Hyderabad, you can surely keep in mind some of the important points to make your moving easier.
Hyderabad is a capital city, which is turning into a hub of technology industry. Many people move to this city and hence, it becomes important to have a comprehensive list of some important points to be considered while moving to this city. Also, this city has a tropical wet and dry climate, which is bordered by a hot semi arid climate. The city witnesses heavy rain from the south-west summer monsoon that usually falls between June and September. Based on this information, you can pre plan your moving timing and months as per your suitability.
Let us quickly look at the important points such that Hyderabad becomes a comfortable place for you when you plan to move to this city:
Reduced expenses
Well, this is a tried and tested statement by many that your expenses might reduce in the Hyderabad compare to other developed cities in South India. Be it housing or other requirements, you can get the best facilities at reasonable prices.
Hire the movers and packers to get professional assistance
A stressful moving might result in many impacts on your health. And in order to avoid this, you can choose one of the top packers and movers in Hyderabad. They can help you in easy moving. To find the credible service providers you can choose LogisticMart, which help you connect with some of the top certified movers and packers at no cost. The free quotes which you get from these movers and packers can help you get an idea of packers and movers rates Hyderabad. Hence with these, and based on your needs, you can choose the most suitable option.
Do check out places to eat and do not forget to taste Hyderabadi Biryani
While you move to the new place, it is important to check out for the places to eat. And when it comes to Hyderabad, it is famous for the delicious briyani which is exclusively prepared here with the mouth watering flavor and rich aroma of spices. When you are going to be a part of this beautiful city, it becomes important, that you taste the delicacy and for that, you need to do some homework. This might include research on the internet as well as the social media site to know the famous places which serves the best in class biryani.
About the language
Hyderabad, will never make you feel like an alien, when it comes to speaking a language. Even if you have no idea of Telugu, you can still be comfortable in this city. There are numerous Hindi speaking people in this city and hence you will not find any difficulty. However, to make it easier for you to converse better with people like your maid, auto driver etc. it is good that you learn some of the common slangs or commonly used terms in this region especially in Telugu.
Public transport
Be it for commuting to your office or for weekend outing, public transport could be a better option for you. Also, the public transport in this city is well managed and hence you can use the services as per your requirement. In order to gain the maximum benefits, you need to research about the public transport.
Issues with the quality of water
The water in Hyderabad is not that good; hence you need to make proper arrangements for the same while you move into the city. Many people report skin related issues which might be caused due to the water in this region. So, you buy purified drinking water bottles for daily usage.
---
Leave Comments
|
Like
(23)