Shift your Home on the Auspicious Occasion of Diwali with Packers and Movers India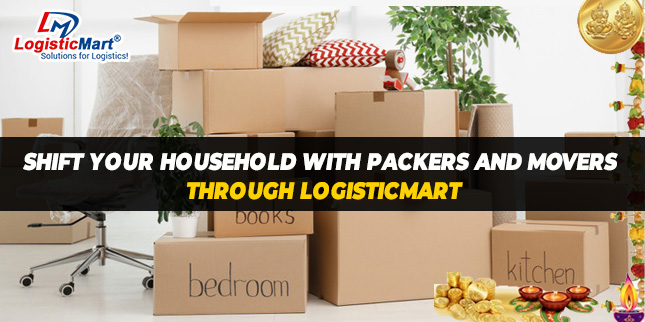 We all know that Deepawali is the most auspicious occasion as per Hindu Mythology and traditions. The onset of this festival fills our lives with happiness, and we all get indulged in celebrating this auspicious occasion as per our economic capacities. Distributing sweets, exchanging gifts, bursting crackers are some of the must-have things associated with this festival. An interesting saying goes on with this festival that Goddess Laxmi visits our homes on this day and fills it with prosperity and happiness. Therefore, the trend of purchasing new homes and shifting to these homes with Movers and Packers around Deepawali and Dhanteras is a common insight. Reading this blog post will help you to know about auspicious dates Near Diwali for Shifting, tips to hire reliable and trustworthy packers and movers and some interesting rituals that you should perform at the time of your home shifting.
4 Auspicious Dates During Diwali That are a Big Fit to Shift your Home with Packers and Movers
Dhanteras, the Auspicious Day: Dhanteras that falls just two days before Deepawali is a holy date for buying new utensils, gold, jewelry and, vehicles, etc. Many people choose this date for shifting their homes as it is believed that performing Grah Pravesh rituals on this day brings good fortune for the entire family.
Choti Deepawali: As per Hindu Mythologies and traditions, many people choose Choti Diwali for shifting their new home. Shifting your home on this occasion will fill your life with happiness and good fortune.
Deepawali: On this day Lord Rama along with his wife Seeta and brother Laxman came back to Ayodhya after finishing their fourteen years of exile. This day is considered as the holiest occasion for performing Grah Pravesh. So, choose this day and gear up your preparations for celebrating Deepawali in your new home.
October 30, the third day after Deepawali: This year in 2019, you can also shift your home on the third day after Deepawali. As per priests, this is also another auspicious occasion suitable for shifting your home.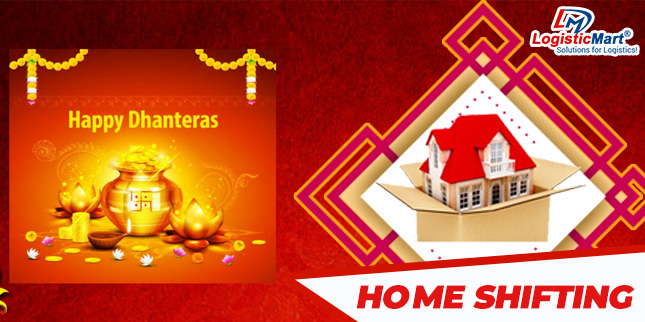 How to Choose Suitable Packers and Movers in India at the Time of Shifting your Home?
Once you have decided to enter into your new home around this pious occasion, you will have to hunt for suitable Movers and Packers in India Here are some tips that will assist you in choosing perfect moving services.
Seek help from family members, friends, colleagues, and other trusted sources. Learn from their experiences and save yourself from becoming the part of next big fraud of fake movers and packers.
For choosing reliable movers, you can count on renowned online portals like LogisticMart. Online portals like LogisticMart helps you connect with pre-verified moving organizations.
Pay heed to the online reputation of the concerned organization you are planning to take services from. Check reviews and ratings of the concerned company when you visit their website. It will help you judge the reputation of the company in the eyes of the customers.
Understand the breakup of costs of shifting. It will help you assess the right shifting costs for everyone else. Generally, the intercity or interstate shifting costs are based on:
Volume of Goods
Number of labor required to shift your home
Quality of packing materials used at the time of shifting
Fuel rates
GST Rates
Additional services if required
Vehicle Shipment Services if taken
Inclusion or exclusion of insurance services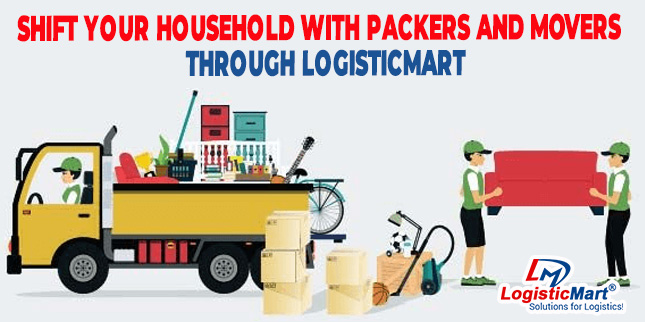 By taking care of these steps you will get to know the average price for home shifting services in India. Going a step ahead you can ask for free of cost quotations from moving organizations in this regard. Apart from this, you can also acquire the help of online calculators and portals to acquire an approximate estimate of costs.
Rituals that are performed on the Occasion of Grah Pravesh after Shifting with Packers and Movers:
Before initiating your Grah Pravesh Pooja, make sure to clean your new house first. Also, make sure to keep all the idols in the east-facing direction.
Ensure to enter your new home with the right foot. As per Hindu Mythology, it is believed that entering the home with the right foot is auspicious and brings prosperity in the house.
Conduct Hawan in your new home as it is believed that performing the rituals of Hawan purifies your home and brings in a positive environment in your home.
Decorating your home with different colors, garlands, and Rangoli designs is not mandatory, yet this tradition is followed in various parts of India on the Grah Pravesh ceremony.
Closing Thoughts:
Gear up your celebrations of Deepawali after shifting in your new home with the best packers and movers in India. Distribute sweets, lighten up your home with lamps, and spread love everywhere around you. We wish you a happy shifting experience on the occasion of Deepawali in the year 2019.
---
Leave Comments
|
Like
(61)