Spice Up Employees Diwali by Transporting Gifts for Them Through Packers and Movers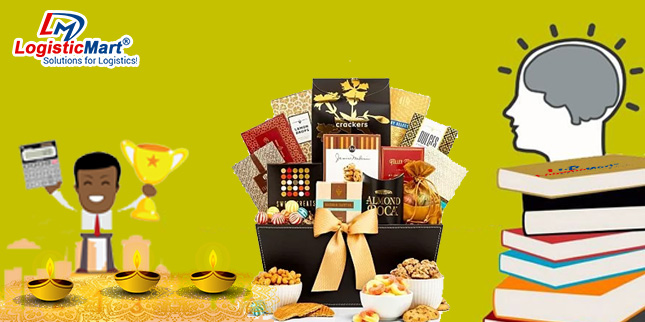 The season of festivals is once again on the go and we all are eagerly waiting for the biggest festival of the Hindu religion. Yes, you all have guessed it right, Diwali, the festival of lights is just around the corner. The entire NCR region is painted red and awaiting to celebrate Diwali in its true spirit. The house ladies are ready to remove clutter and deck up their houses with colorful lightening, earthen lamps and much more. Delicious and mouthwatering sweets lure everyone during this festival season.
Everyone around us seems in a mood of making merry and expecting moments of fun and frolic with their loved ones. The corporate world is also not lagging behind. This month corporate offices also wish to transport gifts for their employees from their headquarters for the employees who are located at different branches as a small token of their efforts in taking the organization to the new heights. Many corporate organizations in Gurgaon are hiring top packers and movers in Gurgaon to transport gifts for their employees. In this blog, we are summing up top corporate gifts that you can transport via packers and movers for your employees.
Top 5 Gift Ideas to Keep your Employees Happy and Enhance their Productivity: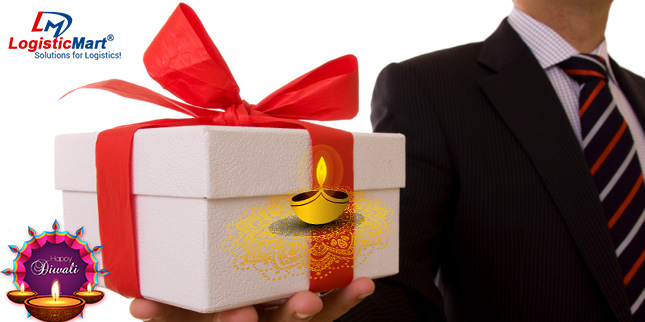 Office Accessories Gift Hamper: Gifting corporate employees is an act of confusion and dilemma. Why not gift your employees a gift hampers of attractive office accessories. A different style and appealing diary, a stylish and branded pen, along with a keychain and card-holder will always inspire them to excel in their work. Along with it, some delicious hampers of sweet and chocolate boxes will make their Diwali Celebrations wonderful.
Power Bank: Are you wondering what you should gift to your corporate employees? Think about some different and unique ideas and gift them some useful accessories. Gifting them power bank is also an amazing idea. It is the time to use your gift hunting skills and find out some top companies for power bank this Diwali.
Go for Kitchen Appliances: Staying single or committed to someone, we all require kitchen appliances for our daily use. You can gift them Dinner Sets, copper water bottles, and lunch boxes of renowned companies like Tupperware, Milton. Always remember to choose attractive gifts for your employees. It is the only occasion, you can say thanks to your employees for their entire year's efforts.
Backpack: Gifting backpack for travel enthusiasts can be a great gift. Hunt the online marketplace and order some great and appealing backpacks for your employees. It will make them feel exclusive. Focus on choosing a branded backpack as it will make their spirits elevated and it will dazzle up their Diwali celebrations.
Choose Personalized Gift Hampers: You can choose personalized gift hampers for your employees. It is the right time to say thanks to your employees for their hard efforts to grow your company. Put aside your cost concerns and do the best possible for your employees. You can prepare a personalized gift hamper for your employees. Exotic chocolates, a bottle of Champagne will make their day different. You can also gift them a symbol of prosperity. Gifting silver coins or gifting laughing Buddha brings prosperity. Show them how much you care for your employees. Also, it is great to go for customized tee-shirts that carry their names are great gift combinations for them.
How to Transport Bulk Goods Effectively with the Help of Packers and Movers?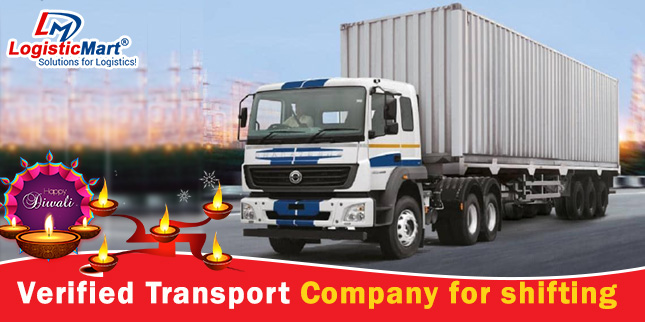 When you are ordering gifts for your employees at far off locations, you will require contacting renowned packers and movers of your area to transport your goods effectively. If you are looking for transporting your goods, choose an effective Truck Transport Company in Gurgaon to fetch the gifts for your employees. Before contacting packers and movers in Gurgaon, pay heed to the following pointers in advance:
Conduct Research: Use your research internet researching skills. Jot down top packers and movers near your area. It will help you screen your final choice quickly.
Look for Costs: Packers and Movers charges in Gurgaon is the biggest concern for everyone. Transporting bulk goods can reduce your overall costs. Before finalizing any deal, ask for rates quotations from your employees. It will help you assess the overall costs of transporting your bulk shipment through packers and movers.
Seek Help from Online Portals: Choosing reliable moving companies is the biggest concern for every corporate organization. A slight mistake can result in a huge loss on monetary and emotional grounds. Thus, you can rely on online portals to choose reliable and top packers and movers near your area.
Closing Thoughts:
It is important to spice up the mood of your employees in this festive season. So, ensure to order lovely gifts for them, but at the same time hire reliable and honest packers and movers only. Don't fall a trap to extra cheap costs of moving companies. Otherwise, you will be inviting the next big scam. Beware, and let your employees enjoy Diwali Celebration with all pomp and show.
---
Leave Comments
|
Like
(19)