Things Not to be Stored in Warehouse Facility Provided by Mumbai Packers Movers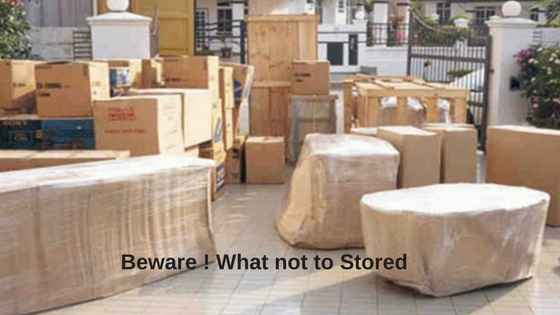 The opening ceremony of your new house in Mumbai is approaching nearer and the main problem here is that you have to vacate the house, which you took on rent for a definite time period. Now, what will you do in such a situation? Of course, you will not throw the things or take another house on rent as it will not be financially viable for you. FEELING TENSED? Well, don't be as you can benefit from the storage facility provided by the professional Mumbai movers. The main advantage you get here is that you can plan to store some items in the warehouse facility for a particular period of time and concentrate on other important priorities.
However, there are some basic rules that you have to follow for storing the items in the storage facility provided by the packers and movers service providers. It is not that you can store all the goods in a warehouse as there are some restrictions imposed by the service providers. If you are not aware of the goods not being stored in a warehouse, then here is a list of items. So, do read on:
Food
The food items are a strict no-no when it comes to storing the goods. The food items can not only get dirty but also attract rodents that will damage other items kept in the warehouse. So, if you want to store the food products, then first take the permission from the relocation service providers.
Animals / Pets
This may sound pretty much humorous as you will think that who would put their beloved animals or pets into the storage facility. However, you would not believe it, but it is true that there are many people who have put the animals into the warehouse. It is important that you must hire a pet sitter if you are leaving for a particular location for some time.
Plants
The shifting companies in Mumbai do not allow storing up of the plants in the warehouse. There is a valid reason for it. The plants require certain things such as the water, soil, sunlight, etc to grow and all these things are absent in the storage facility. So, there is no need to put the plants in the storage facility and suffer financial loss. You can opt to give the plants to your friends or family members.
Hence, it is crystal-clear that the warehouse facility is only meant for the purpose of storing the household goods and not the above mentioned items. If you are planning to hire packing moving in Mumbai companies, then enquire with them whether they have the warehouse facility or not so that your precious goods remain safe and you have a hassle free shifting experience.
---
Leave Comments
|
Like
(73)