Posted Date: 30-05-2019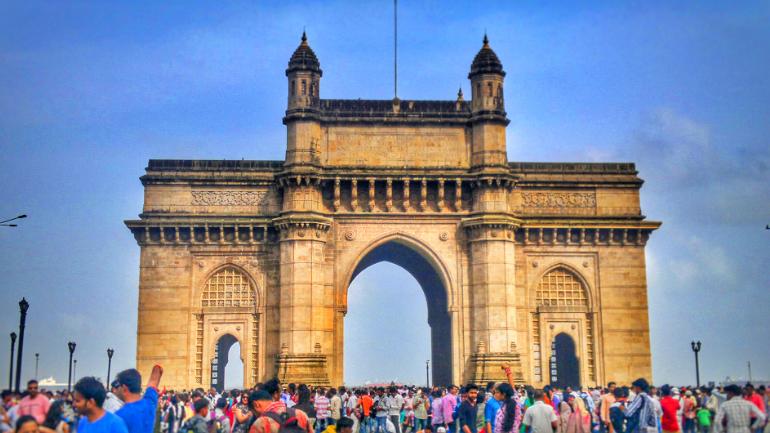 Most of the individuals perceive relocation as an annoying process. When people plan to relocate to a new city, it adds up to their burden and they become out of senses sometimes. But relocating with professional movers and packers in Mumbai can give you an entirely different and amazing experience. Well, you may be thinking about why you should choose Mumbai as your next destination to live? So, let's explore the top reasons that lure different individuals to come and embrace this city forever.
Top 5 Reasons That Make Mumbai A Kickass City to Live In
Every year millions of people fly to this amazing city to experience the vibrant culture of Mumbai. What are those topmost reasons that make Aamchi Mumbai the best destination to explore and live? Let's make you familiar with Mumbai before you get ready to pack your bags and fly to Mumbai:
The economic capital of India
Mumbai, the dream city, lures different people to earn their bread and butter every year because it offers tremendous opportunities for earning money and enjoy their name and fame. Whosoever step in Mumbai can never go hungry. Isn't it something that sounds amazing? There are hordes of automobile factories, and it is also termed as a hub of jewelry units. Mumbai is the largest exports of the Gold and Diamond industry. This city is also known as the "home of Goddess Laxmi." So, are you not feeling like packing your bags to Mumbai now only to amass wealth?
Entertainment capital
Mumbai also rocks as the entertainment capital of India. It is the center of various entertainment activities as it is home to India's Bollywood industry. Every year many people come to Mumbai and try their luck to be a part of this Bollywood industry. Kangna Ranaut and Vidya Balan are two famous names that have made their names immortal in this industry without any Godfather. Are you also planning to move to Mumbai to try your luck? Mumbaikars will feel amazing to welcome you.
Superb cultural amalgamation
Mumbaikars are very big-hearted. Want to know how? Over the years people from different cultures have migrated to Mumbai and the people of here have embraced various cultural differences with open arms. Isn't that sounds lively? Also, people who come to stay here visit Hazi Ali Dargah and Sidhivinayak temple with the same faith and spirit. It feels lovely to live in a city where there is no difference on the basis of creed, caste, and culture.
Amazing Dabbawalas
Craving of home cook food is one of the biggest factors that stop you from relocating. Mumbai has developed an amazing solution to this home food craving. It is the biggest center for "Dabbawalas." These Dabbawalas serve hot and hygienic food to their clients. So, once you taste their delicious food you are more comfortable and relaxed in calling Mumbai your own city.
Safety and freedom for Women
This city says a complete no to Gender biases. This is the reason that you can see girls moving fearlessly at night, women coming late at night from work, attending late night parties. It is also ranked among the safest city to live in for women.
These factors are enough to captivate people to come to this amazing place with the assistance of top packers and movers in Mumbai.
Factors that will make you a bit extra convenient to Reside at Mumbai:
Awesome weather throughout the year.
A little bit of knowledge of Marathi.
 Prior research about the life-style of Mumbaikars.
Habit of catching full-fledged trains.
Being comfortable with the crowd.
Before your final relocation does research about the cost of home shifting services in Mumbai. This step will make your relocation quite easy and hassle-free.
How to make moving to Mumbai a rocking experience?
Well, hassles involved in moving can bring your excitement down regarding relocation. With escalating cost of moving services in Mumbai, people hesitate to take their services. We have an amazing solution to tackle nuisances of hefty costs. We at LogisticMart keep you free you from hurdles of hunting for reliable packers and Movers. We have an extensive database of Top movers and packers in Mumbai. You can choose four packers and movers and compare their prices to enjoy affordable moving charges coupled with amazing services. Our motto is to minimize the cost of home shifting services in Mumbai and make relocation an amazing experience for you.
Mumbai is awaiting your presence to make you amaze with a heartwarming and great experience. Cheer up your mood and Pack your bags now if you can't wait to be an integral part of this amazing city. Everyone aspires to come to this amazing destination. Do execute your relocation plans in an organized manner with the help of Movers and Packers. This step will definitely make you feel wonderful.