Posted Date: 08-12-2017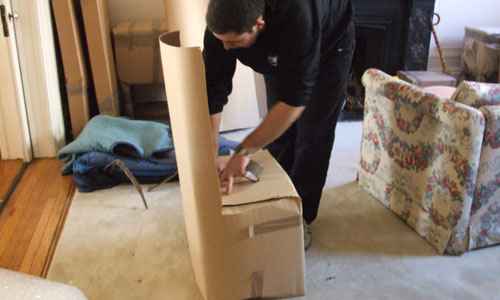 When shifting has to be made from Bangalore to another destination, then the very first thing that most of the people do is to segregate their products and decide the quantity or type of items to be taken along. However, have you ever wondered what you will do with the stuffs that are unused for a long period of time? There are three options in front of you, which are:
Now, let us look into the three options in detail and determine which one is better:
Relocating Goods through Packers and Movers Companies
If you have taken a decision to hire the services of the relocation companies to pack the unwanted goods also, then there is nothing wrong in it. However, what is important to note here is that packing these belongings will increase the weight of the shipment and you may have to pay higher moving cost to the movers and packers service providers. Hence, if budget is not a consideration for you, then you can relocate the items through the shifting companies.
Throwing Away the Unwanted Items
Many people for the purpose of saving money decide to throw away the unused items, which is generally a wrong practice. Throwing the goods especially that have not been used for years may result in the wastage of money and nothing else. Decluttering your home and throwing those belongings is an option that is not working or are not in an excellent condition.
Donating Items to Colleagues or Charitable Institutions
 One of the best things you can do here if you want to get rid from the unused goods and also do not increase your packers and movers cost is to donate them to your friends, family members or charitable associations. By donating the goods you will be putting a smile on the faces of those people who cannot afford the goods.  So, donating the belongings in altogether is an excellent option rather than throwing the stuffs away. Now, the question arises here is where to donate the unwanted goods? There is no requirement to get stressed as here are the various places where the items can be donated:
Hospitals
Temples
Churches
Listed charitable associations
Orphanages
Schools
Food banks
Hence, it is altogether your choice which option you choose regarding disposing off the unwanted items but make sure that it does not results into the wastage. Furthermore, make sure that you hire movers in Bangalore that are reputable and provide you the sound advice when it comes to getting rid of the unused belongings.
Good Luck for Home Shifting!