Where You can Donate Your Unwanted Valuables of the House Before Moving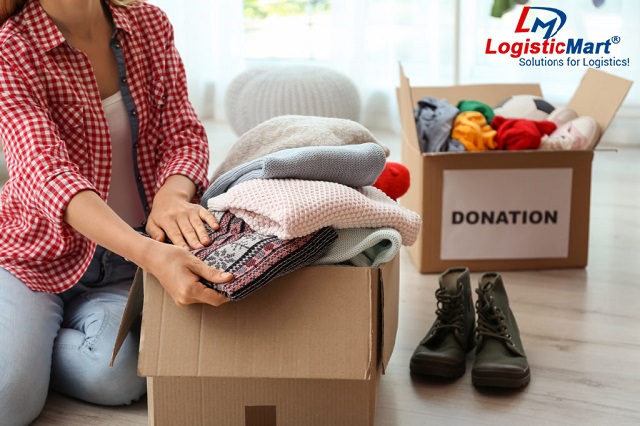 Contents
Summary: Are you coming across the biggest impediment in fumbling the exact place where you can donate your undesired belongings of the house? Undeniably, you would try to curb the cost of your home shifting service in Indore and for this you have to endow someone with your valuables that are no-in-use today. So, in this blog, we will let you know the several Non-governmental organizations (NGOs) where you can give the poor children, elders, and underprivileged adults that are not able to survive with their own earnings.
So, here is the list of different NGOs with accurate address from where you can gather loads of blessings:
Indore, which has been selected as the smart city under the Smart Cities Mission and is a part of Swachh Survekshan, designated as the most populous and largest city of Madhya Pradesh. It is the cynosure of the education sector with the campuses of the Indian Institute of Technology and Indian Institute of Management. Hence, this place is enriched with many NGOs fostering the education & literacy among the backward children and adults. In addition to this, a chunk of the squad is striving to carry forward the process of organizing vocational courses for those BPL people.
So, without chanting more praises let us know what these NGOs are where you can handover your lovely valuables.
Authentic List of NGOs
Read out the list one-by-one and choose the nearer location to your home:
1. Aas
It is the largest and most trusted platform where you can bestow your blessings to the poor children in the name of donating your old clothes, toys, utensils, blankets, quilt, pillows, school bags, water bottles of your kidz, stationery materials etc. This will encourage the nudge of giving them a beautiful and dignified life. So, do not forget to recall these deprived children before hiring packers and movers in Indore.
Address:- AAs, 81, Manik Bagh, Scheme no. 102, Opp. Saifee Nagar Police Station, Indore (M.P.) 452001, ph-9827300186
2. Aakansha Manav Samaj Vikas Sanstha Indore
It is focusing on the elevation of the backward class people by providing them appropriate education and literacy opportunities. Reckoning the current scenario of the poor people, this NGO has been incepted in Indore to take care of the needs of the poverty-stricken people of the society and develop them in such a way so that they could earn a well-sounded life for themselves. Giving charity to these people will shower a lot of divine over you.
Address:- 60-B,Mitrabandhu Nagar, Kanadiya Road, INDORE MP 452016
3. Aasra Samajik Sansthan
It is especially for the elderly and aged people of the society who have been scorned by their loved ones. To strengthen the pauperized old-aged group of the City, this samajik sansthan has emerged to develop those sections as well.
Address:-192/3 Juna Risala, Indore, 452006
4. Aditya Information Management Society
You can join your hands with millions of donors similar to you by giving a small portion of your household belongings to here in an agricultural elevation NGO. Your one weekly dose of inspiration can give a motive to head towards the development of the agriculture sector more enthusiastically.
Address:-M-225 Nalanda Parisar, Kesar Bag Road, Indore
5. Anjali Social Development And Information Samiti
It is the resource agency related to the information and communication technology. Through these programs, the upper section of the society is trying to boost up the lower section of the society by yielding the necessary knowledge of the IT sector. Your one donation to this Samiti can empower a plethora of people to achieve their dreams freely.
Address:-101/2, Nehru Nagar
The crux
These are the main NGOs of Indore that we have discussed in this blog. So, all you need to do is just remember them in your prayers and donate every time especially when you relocate your house and fumble a charity camp to get rid of your old belongings. This will mitigate the overall cost of your home shifting process. Still, if you are encountering with plenty of challenges, then no need to be tensed. We are here to direct the path of hassle-free services. Directly come to our website of LogisticMart and give us a buzz or shoot us an email. We will be overwhelmed to assist you with the movers and packers in Bhopal.
---
Leave Comments
|
Like
(61)