Why Hiring Truck is Essential for Local Shifting?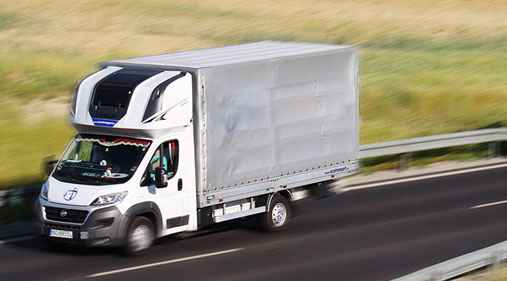 Relocation to a new local place in India is full of stress and hassles. There are many annoying and hectic issues involved in the process of shifting from home to a new destination. Despite, people have to move their home and offices from one place to another, one city to another, one state to another state and sometimes, even to a new country. Hiring trucks in India is a great way to assist these types of shifting or relocation processes.
There are many unwanted issues to the process of local shifting. Relocating to a new place is a complex process that includes packing households, transportation, unloading, rearranging and more. Additionally, there are fears of damaging the goods. The truck companies in India are one such service that can make shifting comfortable and easier for you.
There are various truck companies offering shifting services for seamless transition of goods across the country. A reliable and professional truck company assists relocation by making transportation of goods convenient and hassle free. There are shifting and relocation services in all major cities of the country. Be it residential, commercial or local relocation, truck firms in India offers undamaged and hassle free shifting of goods.
The truck companies have a dedicated team of staff, workers and professionals for making local shifting comfortable. As staff and workers are well experienced, they're able to easily assist their clients and customers. Besides, they also have modern equipments to assist loading and unloading of goods.
There are many reasons to go with a local shifting with truck companies in India. Whether it is to save money and time, or to keep off a precious vehicle or you're actually in the need of emergency help, long distance service providers are useful for all unlike sorts of reasons. These services also provide expert motorists with sensible and prompt arrival period.
Last but not the least; make sure to look after only credible truck companies in India. The company should have a well established name and presence in the market. They will save you time, money and prevent your goods from damages and make your local shifting a delightful experience.
---
Leave Comments
|
Like
(1)