Why it is Important to Make Floor Plan Before Hiring Cargo Companies in Bangalore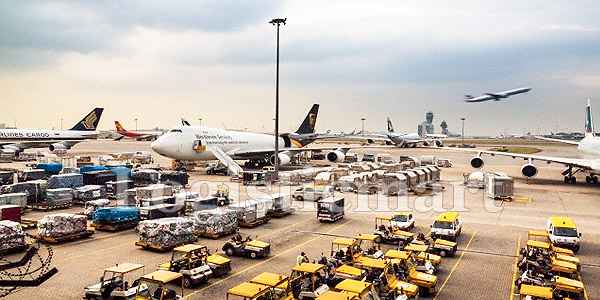 Thinking of hiring best cargo companies in Bangalore for shifting antique furniture items to an international location. If yes, then have you prepared a floor plan? Now, most of you may not be aware about this term. It means knowing about the approximate or precise dimensions of your new home, so that the furniture products can be easily packed, loaded and rearranged in a hassle free manner. In simple words, creating a best floor plan means getting an excellent idea whether or not your furniture items will fit in the different rooms of the house or not.
Formulating a plan sounds really beneficial, isn't it? If you do not know how to create it, then you can take the assistance of the professional cargo companies in Bangalore and get it prepared easily. It is important that you do not give a blind eye to towards preparing a plan because it can really turn out to be a great blessing in disguise for you because of the key reason:
TO KNOW WHETHER YOUR OLD ANTIQUE FURNITURE ITEMS CAN BE TAKEN WITH YOU
Having advance knowledge about the room dimensions of the new house goes a long way in figuring out the space for your old antique furniture products. Here, there are two vital aspects that must not be forgotten at any cost:
The Bangalore cargo companies advice that some of the antique items having strange shapes like, round, oval or few of them have sharp corners also. In such a case, it will be really a foolish decision to spend money on packing these items and taking them along with you. However, if you have some fond memories attached with some furniture goods and want to shift them, then you have to follow some precautions like disassembling them, arranging packing materials and completing necessary formalities to transport them to a foreign location.
Even if you didn't paid heed to advice of the companies providing top cargo services in Bangalore and take along the strangely shaped and bulky antique furniture products, then there is large percentage of chances that you may not get enough space to place them effectively. Your big dining table might have looked perfect at your old house but at the new home, the space might not be enough to put it. If there is hindrance of space, then you should not bother about moving your furniture products – no matter how much you love them.
Hence, taking into the account, the design or dimensions of your new home, while packing the furniture items, is really fruitful and rewarding. You just require the help of the genuine cargo service providers in Bangalore that help you to prepare an excellent floor plan. After all there is nothing wrong in imagining yourself as an interior designer for a day, create a plan and have fun.
---
Leave Comments
|
Like
(61)