Why Should You Move to Hyderabad with Packers and Movers in 2019?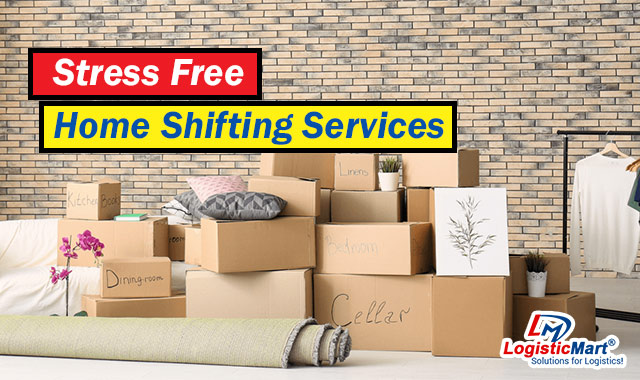 "Life is like riding a Bicycle. To keep your balance, you must keep moving"- Albert Einstein
This quote by Albert Einstein beautifully explains the importance of relocation in one's life. Living in the same place for years can make life monotonous and indifferent. So, at different times people take some daring decision in life when they decide to relocate to a new place.
There are some hotspots that are on the bucket-list of people where they aspire to move. Hyderabad is one such luring attraction for most of the people. One can notice the advent and departure of many people with the help of best packers and movers in Hyderabad. Year after year this wonderful place is gaining popularity as a chief destination for relocation. Do you want to unfold the mystery of how shifting to Hyderabad can prove to be a life-changing decision for you? If yes, just read on and enjoy...
Why People Love to Search for Packers and Movers While shifting to Hyderabad?
Relocation exclusively to the city of pearls can prove to be a life-changing experience for you. This city has a splendid culture, exquisite cuisine, a hub of vast job opportunities, and lively people. Moreover, it has awesome infrastructure and well-connected transportation facilities that can help you stay relieved. Let's have an insight into major factors that will lure your heart and you will love to stay in Hyderabad forever.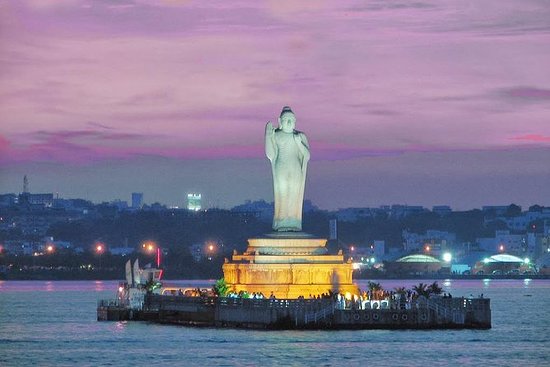 Plenty of Job Opportunities: Hyderabad is considered as a heaven for job seekers. Every year lots of fresh graduates and experienced professionals come to Hyderabad to take advantage of high-paying IT jobs. A few of them are IBM, Microsoft, HCL, Cognizant, Concentrix Daksh is enough to lure people to come and stay here. Therefore, from time to time people seek the assistance of moving companies in nearby areas of Hyderabad. This is the reason why there is a huge demand for packers and movers in Kondapur Hyderabad.
Rich Cuisines: If you have made your mind to shift to Hyderabad, you will love your stay here, as the food of Hyderabad is world-famous. The taste of sumptuous Biryani of Hyderabad will take your breath away. Apart from this, the Mughlai spices of Hyderabad are quite famous all over India. Due to the presence of job culture, many restaurants deliver piping hot food and delicious food in the office premises.
Various options for Public transport: If you want to get rid of the traffic of Delhi NCR, Hyderabad is the most suited option for you. Once settled in this place, you will love to save time for your family. You will get rid of the long queues of traffic in this city. It will help you to save more family moments with your family.
A blend of Different cultures: Hyderabad has rich cultural and historical importance. This city was ruled by different emperors and thus, you can see a glimpse of various cultures once you land in this city. Moreover, here you will find multilingual people. There are lots of people who speak mother tongue Hindi also. So, staying here will never be an issue for any person.
Lots of Educational Institutions: If you have kids and worrying about their education, immediately put an end to these concerns. There are various colleges and universities who provide quality technical and nontechnical education to the incumbents of this city.
Keeping these merits in mind, many people shift from Delhi to Hyderabad and vice versa. It is important to assess the approximate costs of shifting so that you can save a decent amount in advance. For your convenience, we are listing approximate Packers and Movers Rate from Delhi to Hyderabad and Vice Versa.
| | | | |
| --- | --- | --- | --- |
| Total No. of Rooms | Within 50 KMS | Within 500 KMS | Within 1000 KMS |
| 1 BHK | 6000-10000 | 11000-15000 | 18000-22000 |
| 2 BHk | 11000-14000 | 19000-22000 | 24000-28000 |
| 3 BHk | 145000-175000 | 23000-27000 | 28000-30000 |
How to grab an effective shifting experience while moving?
Whether you are shifting from Hyderabad or shifting to Hyderabad, hiring of packers and movers is a great option. It can manage your entire move in an extremely easy manner. To achieve optimal results at the time of hiring movers and packers, pay heed to the following key points:
Choose experienced moving organizations only. The company you are choosing must be well-documented.
Say a strict no to any kind of fraud practices. Check for the license of the moving company from where you are planning to take services.
Ask from your friends, family, and colleagues for references.
Research well and obtain authentic information about the company. You can get in touch with customers on social media.
You can also hire movers and packers from renowned online portals like LogisticMart. It will save precious time and money.
Closing Thoughts:
Relocation to Hyderabad can fill your life with an awesome experience. If you are looking forward to having different experiences, the city of pearls is awaiting your presence. You will love to live in this place. We wish you good luck for your relocation pursuits in the year 2019.
---
Leave Comments
|
Like
(32)