Why You Must Hire Labors during Shifting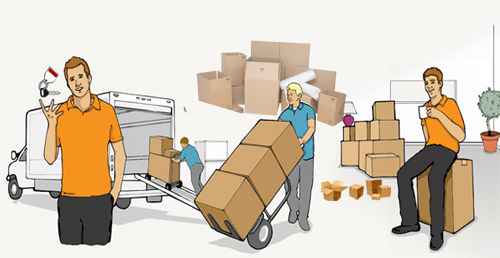 One thing is for sure that relocating household goods from Pune to Ahmedabad is not a walk in the park for everybody. It is a strenuous activity that requires completing various important tasks such as the packing, loading, unloading and so on to be completed in well planned manner. All in all, it is a physically demanding task that drains your energy and time. It must not be forgotten that shifting also poses greater health risk also. Just imagine that you are lifting a heavy bed by yourself and suddenly, it drops on your feet. The pain and stress that you have to go though because of the injury just cannot be expressed in words. If you want that your relocation experience must be smooth and damage free, then hiring best movers and packers Pune service providers is a good thing to do here.
However, if you cannot afford the services of the packers and movers companies in Pune because of the limited budget, then there is nothing to worry about. You can hire their professional labors to take care of the loading and unloading work and safeguard yourself from any injuries.
What exactly are the Shifting Labors?
The relocation labors are the expert and skilled individuals that can be hired from the movers and packers service providers. They help the customers to carry out different following tasks in hassle free manner:
Lifting heavy or large household items
Loading the goods into the transportation trucks
Unloading the items at the final location
Packing and unpacking moving boxes
Assembling and disassembling furniture
Connecting and disconnecting appliances
Benefits of Hiring Labors for Relocation
Now, you will have a question in your mind that if there are friends to help you out in the shifting process, then why there is a required to hire the labors from the movers and packers service providers? You are absolutely right on your part? Let me explain this with a simple explain. For instance, you have an immediate shifting to be made from your new house in Ahmedabad to another location and if some of your friends are not available to help you out, then what will you do in such a situation? To prevent any inconvenience on the moving day, you must contact the genuine movers and packers Ahmedabad and hire skilled labors from them. The benefits that you will experience are as follows:
Best packing of the goods
Get quality work done within your budget
Damage free shifting of the items
Hire labors depending on your needs whether it is packing, loading or unpacking
---
Leave Comments
|
Like
(20)