Posted Date: 05-08-2019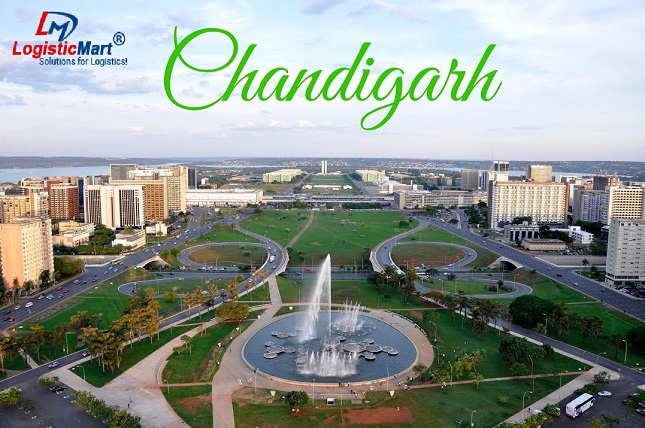 These days you are on cloud nine as you have been given an opportunity to take up new job responsibilities in Chandigarh. No, doubt, you are damn excited as your company's professionals have shown confidence in your skills. But somehow a little bit fear is also there deep down in your heart. The major reason for this concern is Chandigarh is an offbeat location as compared to Delhi NCR.
Moving to Chandigarh with packers and movers in Chandigarh will put a drastic impact on your personal and professional life.  At times you find yourself engulfed with various apprehensions on your way of moving. So, for everyone who feels such doubts before relocation to this beautiful city, we have listed some important facts which will get you to know this place in a better way.
Why Chandigarh is the Best Choice for Job Relocation with Packers and Movers?
Chandigarh will be a perfect place for your next job. The information given below will shed away all ifs and buts. So, just scroll on and read….
1. Welcome to Chandigarh: Clean and Green City:
You will love to be a part of this clean city. According to Swachh Survekshan Abhiyan 2018-19, Chandigarh is at the third place only after Bhopal and Indore. Once you land in Chandigarh, you will find wide roads planted with trees all around. The wide roads of this city will lure your heart always. 
2. Less Traffic on the Roads of the clean city
If you have got annoyed from the traffic of Delhi NCR, relocating to Chandigarh will be a boon for you. Due to the presence of roundabout systems, the wide roads of the city beautiful are free from long queues of traffic. It will help you to have more family moments and balanced life.
3. Growing Job Opportunities:
Chandigarh is emerging as the next IT capital that is near to the capital city Delhi. Year after year this city is emerging as the next hub of job opportunities. Many people who want to live pollution free lives love to relocate to this city or its nearby areas. Therefore, many people also seek for moving companies in its nearby areas. One can see quick searches for packers and movers in Mohali also by the customers.
4. Fewer Costs Of Living in the City Beautiful:
Costs of living are a major concern for most of the people. Many people search for home shifting services in Chandigarh as here you will find less overall monthly expenses in a month. So, the total cost of living is much less as compared to Delhi, Gurgaon, and Noida, etc.
5. Open-hearted and friendly Residents:
The residents of this city are known for their warm heart. They will welcome you with an open heart and you will love the culture of this city. It is safe for females as compared to Delhi. So, if you have got an opportunity to shift to this place due to an exciting job opportunity, never think twice for moving here.
6. Well planned Architecture:
Many people are unaware of the fact that Chandigarh is the first well-planned city of India. The entire plan of this new city was devised by the French Architecture Le Corbusier. You will be left amazed at the planned lifestyle of this city.
7. Cool Climate conditions:
This city is also famous for its cool climatic conditions and pleasant weather conditions. There are lots of weekend getaways in Chandigarh. Apart from this, the markets of Chandigarh also attract Shopalcohalics. So, if you settle here with family, you will have lots of enjoyment options.
 
Tips that will help you in Moving to Chandigarh with Packers and Movers:
Try to Stay Organized: Job relocation calls for specific requirements. The first and foremost task that can help you is hiring best packers and movers in Chandigarh. You can talk to the moving professionals and convey your specific requirements to them. Also, it is better to hire home shifting services from Delhi to Chandigarh,  choose best online portals like LogisticMart to avoid possibilities of fraud.
Assess the Total Cost of Living: You are going to stay in a new city. Plan your finances in advance. Assess the probable costs of the new city by taking the help of the internet, and friends. It will help you to plan your finances.
Assess packers and Movers Rates: It is advisable to hire local packers and movers of this city. You can inquire about movers and packers Chandigarh cost. It will help you to stay organized in the entire moving process.
Know if any moving expenses are tax-deductible: In case of job relocation, it is your right to know if any moving expenses are tax-deductible according to the Section 80-C of income tax act.
Assess if you need car carrier services: Vehicle relocation is the most tedious aspect of a move. So, assess in advance if you require car carrier services or not. If you want, car carrier services, you can ask your movers to do the needful on time.
Closing Thoughts:
All in all, Job relocation to Chandigarh will change your life drastically but for good only. You are welcome to this green city to take up new job accountabilities. This city will never let you feel dejected once you arrive here with movers and packers in Chandigarh.