7 Tips to Reduce Stress and Enjoy Your Move with Packers and Movers in Kolkata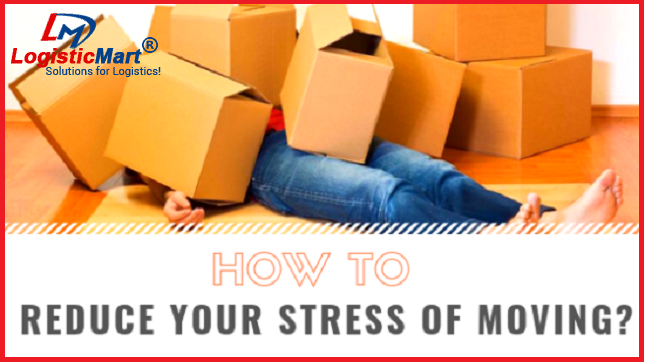 Congratulations, finally, you have decided to move to the next city with the help of packers and movers in Kolkata. You are staying in Kolkata since your birth and it is the first chance to leave the comfort of your home and move on to a new city. You are feeling excited just like a crazy person. As you are moving from Kolkata to the capital city of India, you are planning to explore the unexplored beauty of Delhi. Many lovely places like Lotus Temple, India Gate, historical monuments like Red Fort, Qutub Minar, are awaiting your presence. At the same time, you are facing inevitable stress as an outcome of your upcoming move.
7 Tips to lower down your stress level while shifting with moving solutions
Keeping stress at bay during your move is a tough task. Packing your entire possessions in a few bags, keeping aside your emotions, managing clutter will bring the moments of inevitable stress. So, are you on your way to find out the ways to root out the stress level? If yes, we have listed different ways to cope up with your stress level.
1. Accept the Stress: Even if you hire the best packers and movers in Kolkata, yet the stress is quite inevitable to occur. So, the very first way to lower down the stress is to accept the stress. Searching for the most reliable moving services, starting packing, managing clutter will put you under huge stress. So, as early as you positively accept the stress and anxiety, the more it will be excellent for your productivity.
2. Find Time for Relaxation and Fun: Moving is the right time to maintain a positive attitude, stay calm, and have fun. Find it tough to enjoy your next moving plans? You can definitely enjoy your next move. It solely depends on how you perceive your move. Just start researching on your new city and jot down the essential points in your diary. Let's envision you are shifting to New Delhi, you have to research about the famous eateries of Delhi, iconic eating and traveling hangouts. Apart from this, you can research the specialties of the capital city of Delhi.
3. Assess your Requirements on Time: Better and effective planning paves the way for success. This holds true of your next moving plans also. Ponder over what are your requirements in advance. It will help you in staying organized and you can expect quick solutions for your requirements. For instance, if you require taking the services of car transport in Kolkata, you can unhesitatingly look for the best car carrier services to shift in Delhi.
4. Maintain Composure all around: Maintaining composure at the time of moving is quite a tedious task. Many people start beating themselves up without any reason. This is something which needs to be addressed. Otherwise, it will be quite troublesome to accomplish different moving accountabilities on time. Take out time for Yoga, and meditation. It will enhance your stamina to deal with unnecessary stress.
5. Hire Packers and Movers after Research: Hiring the right packers and movers is quite a tough task. A slight mistake can make you devastated. In case, you fall in the trap of fraud movers, it can enhance your complexities. So, it is important to search for reliable moving services. To evaluate home shifting charges from Kolkata to Delhi, you can invite quotations from the moving organizations near your area. To ensure reliability and affordability, you can also hire packers and movers through renowned online portals like LogisticMart. If you are successful in hiring the right home shifting services near me, it will make your relocation a cake-walk.
6. Breathe a Sigh of Relief By Eliminating Clutter: If your closets are clogged with clutter, you will feel messy and uncomfortable. So, to get rid of clutter, adopt a planned approach. Empty your rooms one by one and find out the hidden treasures which you have kept secured in your room for so long. You will feel great and it will also lower down your moving expenses. So, isn't it a great idea to proceed with.
7. Keep Enough time For Expressing your Emotions: It is essential to properly plan things. Leave enough time to meet friends and bid them goodbye. Your friends will feel great and you will also feel connected with your pals. Spend ample time with them, make new memories so that you can cherish these golden moments later on.
Closing Thoughts:
Many of us may have heard that the right approach is quintessential to obtain the right results. So, make the necessary efforts to keep your stress level at bay. We already have enough stress in our fast-paced and stampede full lives; it is hard to take out time for the preparations of relocation. But with the help of the right approach and the right packers and movers, you can expect the desired results. Try to remain happy if anything goes wrong, not because you are happy but just because you have learned to deal with everything in a positive way.
---
Leave Comments
|
Like
(29)