A Complete Guide to Cover Relocation Expenses when Shifting with Packers and Movers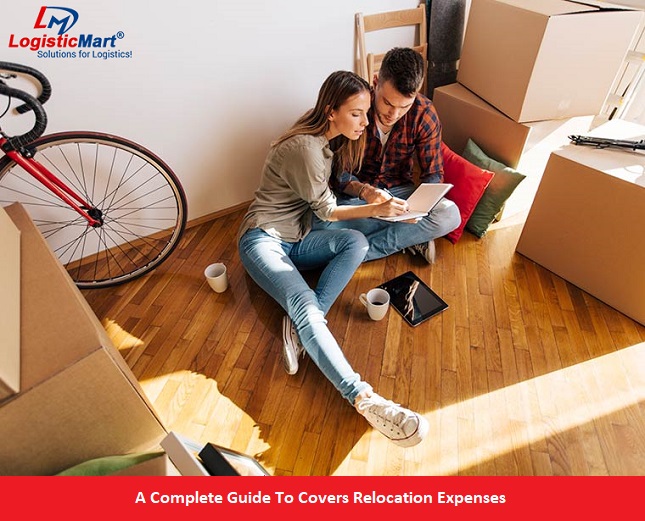 Contents
Summary: Lots of people in India confront lots of difficulties when heading towards new destinations. Hiring packers and movers can ease these difficulties to a great extent. But out of these troubles, forming an apt and realistic home shifting budget seems to be an uphill task that keeps us hooked. Read this blog post to have insights into top pointers that will aid you in formulating a realistic budget for home shifting. The entire blog is bifurcated into the following headlines.
Introduction
Pre-Home Shifting Expenses
Some Key Questions that You Should Consider Before Approaching Packers and Movers
Other Miscellaneous Cost that Have an Impact on Your Pre-Shifting Budget
Post-Shifting Expenses that Matters to Us after Shifting with Moving Professionals
Introduction
Relocation has come out as a buzzword for the people of India as they don't hesitate to go the extra mile to complete their dreams. If we say that the lives of youths, kids, and even elderly people in the present scenario are exhibit a 180-degree transformation. Our habits, living style, and other aspects have changed and the desire to get ahead of the entire world and catch up with the latest materialistic gadgets leaves no choice for us but to move to different parts of India with the aid of packers and movers in India. Before shifting formulating a comprehensive home shifting budget that meets up our expenses closely is quite necessary. So, let's have some key tips on how we can create a realistic Budget that is wide enough to tackle all the necessary home shifting expenses and narrow enough to trash out unnecessary expenses.
Pre Home Shifting Expenses:
Packers and Movers Expenses: The first and foremost expense that directly hits our mind is how much packers and movers charge to accomplish our move. Well, if you are hiring professional moving services, it is quite natural that you will keep an eye on the standard charges that are applicable to avail of the services of movers and packers.
Some Key Questions that you should consider Before Approaching Packers and Movers:
Question: What is the Type of Shifting You Are Planning?
Answer: Prices and services will be quite different based on the shifting you are planning to undertake?
Office Shifting
Vehicle Shipping Assignments
Household Shifting: Household shifting is further divided into different types:
One BHK Shifting
Two BHK Shifting
Three or Four BHK Shifting
Studio Apartment
Corporate Relocation
Industrial Shifting
Question: On What basis Packers and Movers Charges for Home Shifting are Calculated?
Answer: The Packers and Movers Charges in India depend on varied factors. A few are listed below for your concern:
Labor charges ( The number of labors needed and the mobility required by them)
The type of packing services you want: For example one layer packaging of the goods, double layer packaging, high-quality packing for fragile items.
Total Distance Covered
The type of Vehicle: For example You want to transfer your goods in private transport or shared transport
The price of fuel
Transportation Charges
Additional services demanded
Insurance costs
| | | | | |
| --- | --- | --- | --- | --- |
| The Type of House | Labor Charges | Packing Charges | Transportation Charges | Approximate Total Home Shifting Rates |
| One BHK | 1000-1200 | 1400-2500 | 1500-4000 | 5000-8500 INR |
| Two BHk | 1500-2800 | 2500-4000 | 1800-4400 | 6500-13000 |
| Three BHK | 3000-5000 | 2800-5000 | 2800-5200 | 10000-17000 |
| Four BHK | 3200-5500 | 5200-7800 | 4500-9500 | 11000-24000 |
Note: The distance traveled is assumed 500 Km for mentioning the approximate charges. These values are subject to change with the distance traveled and the addition of various factors such as GST Rates, Number of toll tax appearing on the way of home shifting and the price of fuel and insurance charges, etc.
Question: Do Packing Charges also vary in Cost or remain the same?
Answer: Yes, packing charges may also vary depending upon the type of packing you want to avail of from the moving professionals. For example: If you are looking for premium and high-quality
Other Miscellaneous Costs that Have a Direct Impact on Your Pre- Shifting Budget:
Are you thinking along the lines only paying packers and movers charges will help you to calculate the realistic home shifting budget? If yes, you are committing the biggest err. Note Down the following major expenses that can impact your home shifting budget:
Real Estate Budget:
Taking an apartment on lease or rent
Buying a brand new apartment for yourself before shifting
Maintainance Costs
Cleaning Costs
Rental Deposits and Security deposits
Storage Unit Costs:
If you are thinking of hiring a storage unit for extra space for handling your goods, it will also add up to the total cost of home shifting expenses besides packers and movers rates in India.
Storage Units Rental Charges based on the type of storage unit you are opting for. For example: Renting climate-controlled storage units will be costly.
Insurance costs
Travel distance from your home to the storage unit facility will be counted under transportation overheads.
Post-Shifting Expenses that Matters to Us after Shifting with Moving Professionals:
Once we move to a new city, we have to incur initial home shifting expenses to make our lives going smoothly.
Cost of Living Index in a Particular city you are planning to shift.
The expenses related to utility services
Grocery expenses
Transportation Expenses
Appliances Fitting Expenses
Furniture Assembling and Setting Up Expenses
Interior Decoration Expenses
House Warming Party Expenses to meet and greet with your neighbors.
The Closing Notes:
Yippie, we have covered all the probable home shifting expenses in a single guide. Hoping this will be extensively useful to you when you are planning to head over to a particular destination with the aid of packers and movers in India. We wish you all the best for the upcoming home shifting assignments and hope you will now do not face any difficulty in getting a realistic home shifting budget during relocation. If you want more information about home shifting as you are shifting in the atmosphere of COVID-19, you can read top 5 moving tips that will perfectly work in the month of July and stop the spread of covid-19.
---
Leave Comments
|
Like
(19)