Posted Date: 15-07-2019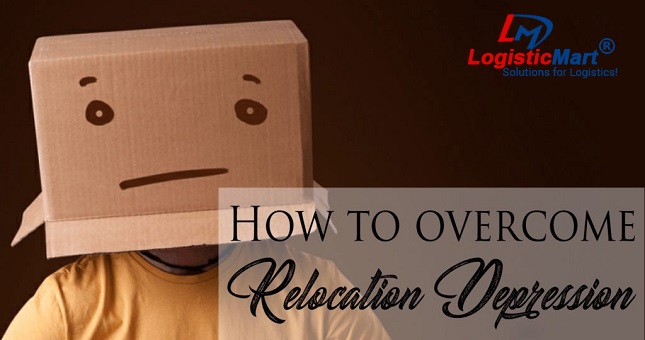 Relocation can be viewed as the biggest transformation in anyone's life. In the present time, the extent of shifting from one place to the other has drastically increased. In fact, many people love to move to cities like Delhi NCR. But moving although seems very easy on the surface does not prove a bed of roses for many people. Once people arrive in their new home with the help of packers and movers in Delhi, they feel desolate and lonely. Moreover, sometimes they are not able to get the required utilities in their new home.
Moving brings a storm in some people's life. They sometimes are not able to accept the bitter truth that they have left their old buddies and come to a new place forever. This phase proves heartbreaking for many people who are emotionally attached to their friends. The presence of social media although to some extent helps in controlling the feeling of loneliness. But virtual presence obviously, in no way, can compete with the physical presence of your loved ones. As a result of it, some people find themselves stuck with relocation depression.
Many people find it really hard to come out of their comfort zone and they keep on missing their old buddies, neighbors, and loved ones. Even the exuberance of shifting to cities like Delhi cannot cure their feeling of loneliness. Nowadays while moving to Delhi many people take the help of also take the assistance of shifting services in Delhi NCR. This tendency also leaves ample time with them to miss their lovely friends and old buddies.
This uncomfortable zone if lasts long can cause a devastating feeling of depression. Some people misunderstood sadness as depression. Sadness is a feeling that every person goes through in the stressful phases of their life. If this feeling of sadness lasts long then it can be a sign of depression. So, here for the sake of our readers, we are listing some signs that can help them to identify the state of Depression.
How to identify the Symptoms of Relocation Depression?
Identifying depression that too in the troubling phase of moving sometimes becomes a great fuss for people. So, we have listed some important points that can help you in fighting them with Relocation Depression
Depression can have diverse symptoms. In some people, it is characterized by lack of sleep, and in others, it is identified by excessive sleep.
Lack of concentration is also another symptom of depression.
Many people feel lethargic and indifferent to social outings. If this tendency last long, it also signifies depression blues.
Getting shots of aggressiveness is also a troubling sign of depression.
Some people start taking excessive alcohol and even drugs to combat the feeling of loneliness.
Excessive weight gain or weight loss also marks the signs of depression.
Loss of interest in daily routine activities.
To remain confined to the four walls of your house is yet another tendency that is a cause of depression.
Become indifferent to socialize with people, make new friends, and exploring new places.
If you find any above-mentioned symptom in yourself, then it is an alarm bell that everything is not right.  If you feel at least four or five symptoms for more than one month then you have become the victim of the menace of depression. As soon as, you identify that you are suffering from depression blues, you should take efforts to trash this feeling of depression.
Ways to Overcome the Relocation Depression: If you think that you cannot get out of this feeling of depression, you are underestimating your hidden potential. Here, we have summed up some magical ways that will definitely help you in fighting with the demon of depression. So, let's begin with these magical tactics of battling depression.
Have a Strong Determination to Root out Depression: Strong determination can move mountains even. So, first of all, make a strong determination that you have to get out of this feeling anyhow. This will definitely boost your morale.
Never let Go Old Friends: Old is gold, Shifting to a new city does not mean the end of the old era. Make each and every effort to keep your old relations alive. This will help you in moving on in life.
Explore New Surroundings: A positive attitude to this change can help you out in dealing with depression. Make some positive efforts. Energize yourself to explore new places, make new friends. Life is all about moving on.
Join some social clubs and explore your hobbies: Have you deserted your old hobbies in the race of life. You can revive your old hobbies and can join some social clubs or hobbies clubs. It will help you a lot in coming back to your active social life.
Explore your neighborhood: Go and explore your neighborhood. In this way, you can help yourself from battling depression. Meet and greet your new neighborhood. Arrange dinner retreat for them once you are free from managing your household chores.
Closing Thoughts: Relocation depression is just a common phenomenon. A little awareness and efforts can root out the problems in a positive way and anyone can get out from the menace of depression. So, whenever you feel relocation depression blues try to socialize and keep yourself busy to root out the problems.