How to Make Move after Marriage Comfortable with Packers and Movers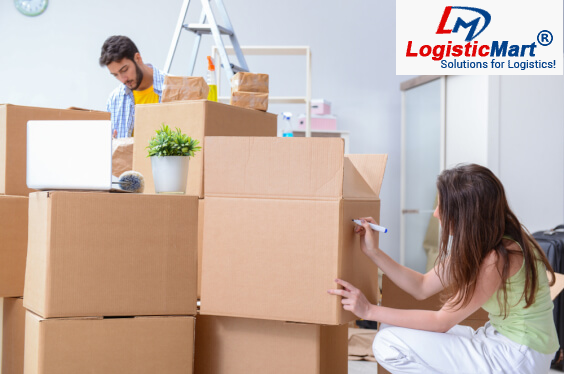 Getting hitched is one of the major transitions of life. Taking marital vows and entering in the strongest bond of seven circumambulations give a new horizon to life. For newlyweds, life comes up with its own share of blessings and happiness. For some couples, their conjugal life unfolds with double excitement, as they are soon going to relocate with their partner in a new home with the assistance of packers and movers in Kolkata. The mere thought of entering a brand new world with your partner leaves you tickled pink. Moving home can bring up some new challenges that can cause friction in your budding romantic phase of life. So, keeping in mind the importance of relocation for newlyweds, we have compiled some great tips to alleviate your stress of moving and enjoy the newly formed nuptial bond with your partner.
Give yourself enough time:
Marital life brings its own challenges. So, give yourself enough time before moving to a new location. Don't hasten up the things unnecessarily and screw up your entire relocation schedule. If your plan is to relocate to a new city, read a lot about the culture of that city to make yourself comfortable in a new place. Keep a gap of at least one month in your marriage ceremony and relocation event.
Take note of all important valuables in advance:
Marriage ceremony does not come along; it brings lots of good wishes in the form of gifts and trousseau. Of course, you care for all your important valuables. So, keep a record all the important valuables that you possess in a diary. It will keep your worries bare minimum while relocating. Likewise, you can keep your important documents ready in a single folder.
Hire verified Packers and movers:
You want to spend loads of time with your partner. But the task of moving that lies ahead unfulfilled, restricts your desire. You can maximize your mutual time with your partner by hiring verified packers and movers in Kolkata. Moving companies can assist you in the entire shifting process by moving your goods and valuables in a smooth way.
Keep the Budget flexible while hiring Packers and Movers:
Well, hiring of Movers can assist you in a great manner to relocate your home. The only concern sometimes that disturbs you is hefty charges of various packers and movers. If you are looking for movers and packers in Kolkata then you can choose from a myriad of options. Just don't stick to your budget. Keep it flexible to some extent so that you can enjoy awesome services by stretching your financial budget a little bit only.
Compare different options:
If you are looking forward to having home shifting services then you can explore different options in this regard. Just research well and choose your services after hunting the internet to a considerable amount of time.
Prepare a rough Budget in advance:
Jot down all your requirements on a piece of paper. You have to take in to account each and every assistance you can require in the path of moving. Consider if you want vehicle shifting services as well. After considering all the possibilities, calculate the expected aggregate of total budget you can expect. Also, pay heed to keep extra cash in your debit or credit card at the time of the actual move.
Set a relocation schedule on weekends:
Marriage is a golden time of everyone's life. Everyone loves to enjoy it by taking a break from their professional life. So, once again taking a break for relocation can screw up your professional image and prove you an insincere employ. To prevent this nuisance, it is better to set a schedule for relocation on weekends.
Location must be an important concern for choosing Packers and Movers:
Try to choose packers and movers near your area only. It will be quite a comfortable step as now there will be no wastage of time in reaching your chosen professionals and explain your requirements to them.
Have a glance at Break up of costs of Packers and Movers:
If you have decided to proceed ahead with moving companies, it is a great decision of course. All your planning can go in vain if you are not able to plan a budgeted moving. It is important to acquaint yourself with packers and movers charges in Kolkata. This will give you a fair idea about your moving expenses.
The prices of fuel in the city from which you will move to your next destination
The total number of people you have in your family.
The weight of consignment you are planning to carry with yourself.
Do you want to ship your two-wheeler or car also?
Whether you are planning for intercity or interstate relocation?
Will you like to add on insurance facilities in your package or not.
Are you taking well-planned services or you have made sudden plans for moving?
These factors play a guiding role in understanding the entire break up of total costs of relocation. After understanding this break up you can estimate a rough budget that you should set aside for moving plans.
Closing thoughts:
Relocation can be an exciting journey if done in an apt manner by hiring professional packers and movers in Kolkata. Lay stress on enjoying this awesome journey with your life partner by dividing the equal share of accountabilities between both the partners. This will bring hues of excitement in your life and you will be able to acquaint yourself with new and concealed shades of your partner's amazing personality. Your sole stress must be on making the entire shifting experience a cake walk for yourself by selecting qualitative Packers and movers via a renowned logistic web aggregator.
---
Leave Comments
|
Like
(31)