How to Plan and Handle your Next Shifting with Packers and Movers Chennai?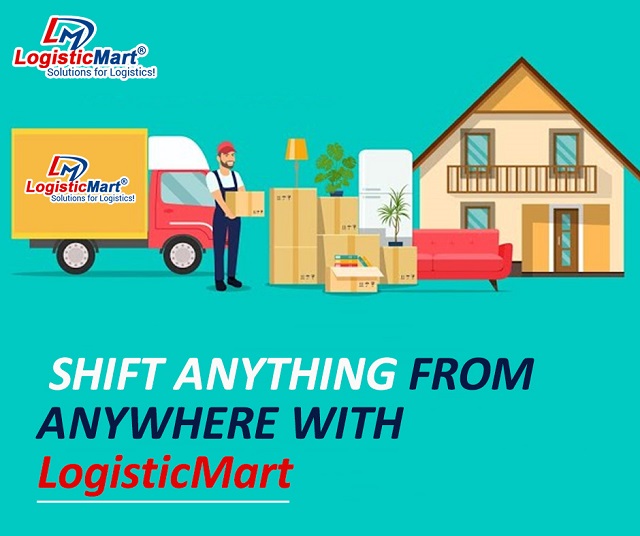 "Human Inertia induces us to believe that our lives will never change unless we relocate"- Kilroy J Oldster
We all love to welcome change in our lives by setting aside our inner fears. Embracing change is not that easy, yet most of us face these changing situations of our lives by possessing a daring attitude. One of the biggest and drastic changes in our lives comes in the form of relocation. Leaving behind an all set life is never easy. Therefore, before setting your mood for relocation, you should take care of every minute aspect related to relocation so as to convert it into the most memorable journey of your life.
Staying in the same place for years develops an attitude of indifference in us. Shifting your abode from one city to the other plays a major role in the life of an individual by giving his or her life a fresh start. If currently you are residing in Chennai and want to shift your residence to a new city with the help of Home Shifting Services in Chennai, you will be wondering how to plan and handle your relocation perfectly.
We have come up with some wonderful thoughts that will make your next relocation a great experience. So, let's begin with the process of planning, and handling your relocation to a new city effectively.
Divide your entire relocation plan into three important phases. The first one is Planning, the second one is Organizing, and the third one is Execution.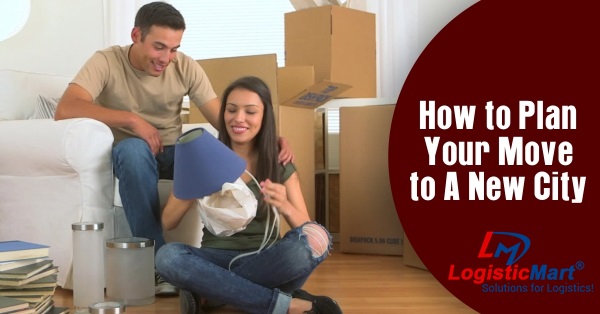 How to Successfully Plan your Relocation Journey to a New City?
Looking forward to having the best experience in the toughest mission of your life that is relocation. Well, with perfect planning you can nail down all your fears one after one and win the world. How to plan your next moving experience perfectly?
Let's have some insight into this phase one by one:
Planning Phase: To make your planning full-proof, you should give due consideration to the following factors:
Ask yourself is it the Right Time for Relocation?
The journey of the biggest change of life is not going to be easy. So, do ask yourself is it the right time for this change. Before reaching out any decision, you can consider the below-mentioned factors:
Ask yourself if you have firmly made your mind for relocation? If the answer is affirmative from your side then only you should proceed ahead with your family members for the discussion related to this important change of your life.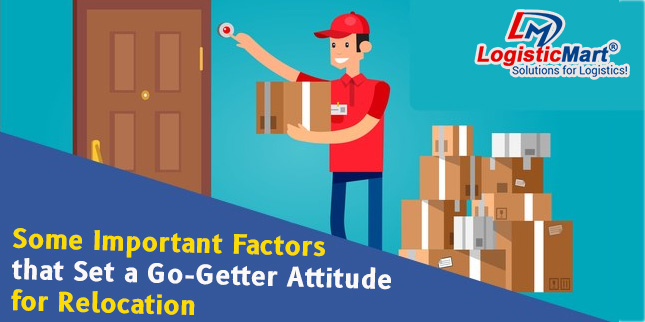 Some Important Factors that Set a Go-Getter Attitude for Relocation:
Peaceful family conditions: If life is going on at a smooth pace but you feel indifferent by living in similar conditions for years, and to look forward to having a new adventure in your life, you can go ahead with your plans for relocation.
Smooth Financial Conditions: Strong finances can play a huge role in managing your entire relocation events quite successfully. So, before planning for relocation check out if your savings are enough to combat this additional burden of your new journey. You can also read Handle your Finances While Hiring Packers and Movers in Chennai.
Choosing a Perfect Location for Moving: Setting a new life will bring a plethora of expenses. So, the need of the hour is to act smartly at the time of Shifting. In this age of the internet and technology, just check out the cost of living in the cities of your interest in advance. Make a quick comparison and select that city that suits your budget. Everything else will be fine after you consider this important factor.
Kid's inclination towards a particular city: Your entire life revolves around your kids. So, how can you say no to your kids' interests. Your kids are inclined towards the awesome beauty of a particular place and want to stay here forever. So, the time has come to put their dreams into reality.
Some Special Cases in which you Should not Plan for Shifting to a New Place:
In the case of any medical emergency, you should not think of relocation. Also. consider the special medical history of the family members. For instance, if any particular member from your family is suffering from heart related issues, and it is necessary to execute relocation, don't forget to carry the necessary medicines with you.
Avoid any projects of family relocation if your wife is pregnant.
In case you don't have enough finances, it is better to procrastinate your relocation event for quite some time.
Now, if you feel that the wind is in your favor, you can move towards the organizing phase for making your shifting easy.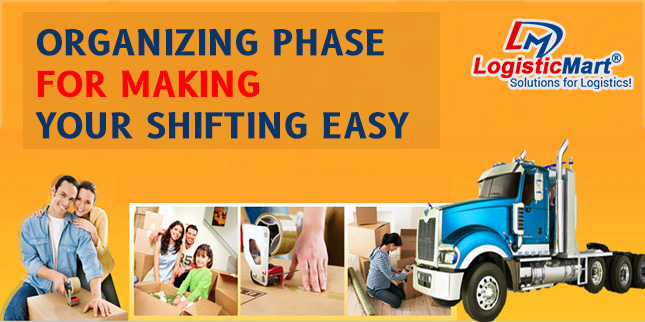 Organization Phase:
Once you have made up your mind for relocation, the time has come to gear your preparations for the next phase that is the organization phase of moving.
Some Tips that will help you in organizing your relocation event in a better way are as follows:
Take a Note of All your Household Belonging: It is time to use your computing skills. Just open a word document and list down your home inventory items one by one. If you are short of time, make sure to list at least precious and valuable items in this list.
Declutter your Home: Relocation is the best time to declutter your home and get rid of unnecessary old piles of crockeries, household items, that old broken watch that you have still treasured in the memory of your friend, and such other items. Act practically and get rid of all such unnecessary items.
Decide the Mode of Shifting: Ask yourself if you want to go for Do it yourself move or will prefer to go for Packers and Movers in Chennai. Do it yourself move has lots of pros and cons. Let's have a quick insight into it:
Pros of Do it yourself Move:
A DIY move save your hard-earned money to a great extent. It is the best alternative in the case if you have financial issues.
Do it yourself move is a great opportunity to obtain the support of your family and friends.
This type of moving is a great opportunity to enhance your packing skills. You can pack as and when you want.
When you go for a DIY move, you are your own boss. You can manage your time as per your choice.
Cons of DIY Moving:
It throws the challenge of getting bruised as shifting is handled by a handful of people with no prior experience.
You are required to lift heavy furniture by yourself. This sometimes becomes problematic as your furniture may breakdown and tear apart into pieces.
You have no idea of truck size needed to carry your home belongings effectively.
Pros of Hiring Packers and Movers while shifting from Chennai to the other city:
After hiring Packers and Movers, you can stay relax and enjoy your shifting as the entire burden to execute your shifting now rests on your movers.
You can expect the best services from your movers provided you stay from fraud movers by paying attention to certain important factors that contribute to validate the identity of your movers and packers.
You fetch a natural benefit out of their long experience.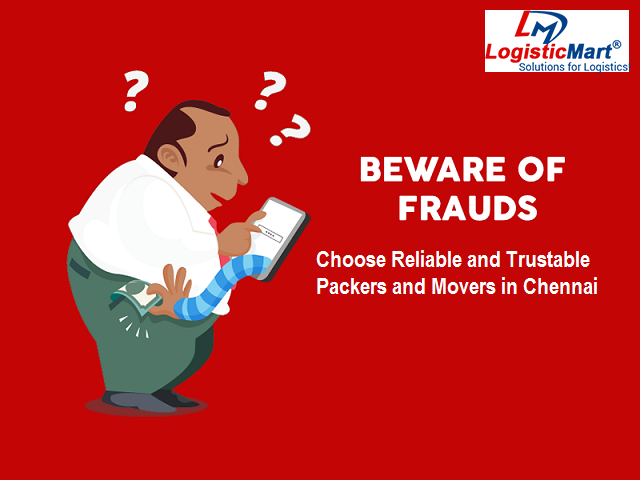 Some Important Tips to Choose Quality Movers and Packers in Chennai:
Visit four to five moving organizations personally. It will help you understand their services in a better manner.
Ask for quotes from at least four to five moving organizations to assess Movers and Packers Charges in Chennai. It will help you to evaluate the standard charges of moving organizations.
It is important to validate the identity of different moving organizations. So, just say your moving organizations' professionals to show their original certificate of incorporation of the company if any, address proof, GST bills, and Tax Identification Number, etc.
Never pay the full amount in one-time even if asked by your moving company. Just give some money as a token of advance while finalizing your deal.
Ask the moving company's professionals to state explicitly all the terms and conditions of providing their services.
Read newspapers and magazines a lot to remain aware of the changes in the Packers and Movers industry.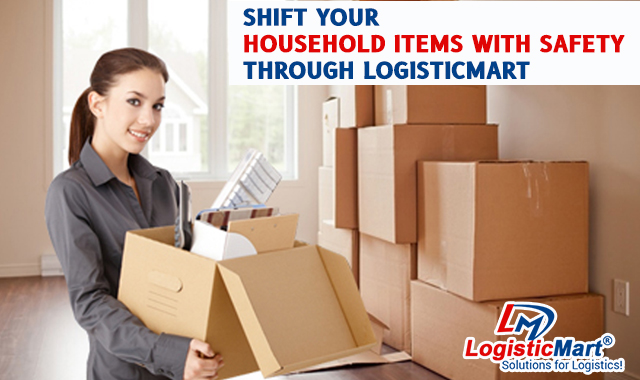 Execution Phase of Relocation:
Now, it is the right time to go ahead and execute your shifting preparations and take it to the final phase.
Finalize your Movers and pay an amount of advance to them. Apart from this, ask them to conduct a pre-moving survey. It will help to develop a better rapport with your moving organization.
Remind your shifting professionals to come on time at least one week prior to your d-day.
On high priority call your moving organization's professionals at least twice on your moving day. It will help you in knowing their actual status.
Prepare a bag full of water bottles and snacks for you and the squad of your professionals.
Prepare a separate bag of clothes to take along with you.
Make sure to change your house address as well as the change of address on the other important documents.
Also, ensure to change the address of all basic utilities before you leave your hometown.
Also, make sure to either buy a property in your new city or take a new house on rent.
Closing Thoughts:
To summarize, carrying out your shifting experience effectively is the accountability of both the moving organization and your family. So, make sure to give enough support so that you can expect support in return. We wish you a happy shifting from Chennai to the city of your choice. Kudos to your thoughts and patience. If you are considering shifting to Chennai itself from any other destination you can read Things to Consider If you Are Moving to Chennai Today.
---
Leave Comments
|
Like
(63)