How to Prepare Senior Citizen to Move via Packers and Movers in Gurgaon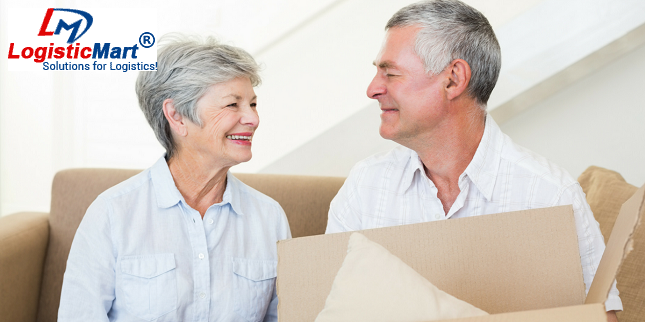 "I have a great affinity for Senior Citizens- Bonnie Hunt"
This quote throws light on the dignity and value of senior citizens in our lives. These people represent a whole age group that has embraced the ups and downs of their age with respect. These people have shared moments of joy and grief living in their home. Therefore, they want to cherish all these memories with their children living in the only home till their death. Life is not at all static; therefore, people of this age also look for home shifting services in Gurgaon. In the want of lucrative career opportunities, most of the youngsters move around the national capital region. This is why their parents also have no choice but to move with them after their superannuation from active job life.
It won't be an exaggeration in saying that the news of relocation brings a storm of feelings in the lives of the old-aged couple. Till this point of time, they have developed an emotional connection with their abode and their city. Spending time with their old mates in the park, sharing grief and concerns with them, taste ice-cream with the kids of their neighborhood, imparting education to the kids in free-time, are some of the memories from the different chapters of their lives. They feel an emotional outbreak when they start looking for the best packers and movers in Gurgaon in order to accommodate in a new city to live with their children. Many of us go through this struggling phase of life and want our parents to settle down with us as soon as possible. The below-mentioned tips can go a long way in order to prepare your parents for this transition in a positive manner.
Before moving:
Effective communication can bridge the gap: Moving that too at an old age is never easy. At an old age, individuals have tons of memories attached to their abode. It is quite difficult to shrug off these memories and begin a new life. Talk to your parents and arouse excitement in them about their move. Tell them that their relocation will help them in completing their family once again. Also, convey to them that their grandchildren are extremely excited about the move. It will assist them in framing a positive mindset.
Prepare a strategy for moving: Unnecessary hassles can mar the entire moving plan of the senior citizens. So, being their children it is your foremost accountability to prepare a full proof plan for relocation. Obviously, until this age, they have accumulated lots of stuff in their home. So, first of all, pack all the essentials separately. After that, move ahead and declutter all the unnecessary stuff. Taking household shifting services in Gurgaon can also be a great assistance for you at this point of time.
Frequently visit your home prior to relocation: For senior citizens, to handle the entire phase of relocation is quite difficult. So, to ease their burden you can plan a frequent visit to their home. You can pay a surprise visit to your parent's home. It will keep them thrilled even in the most stressed out period of their lives.
Arrange for Packers and movers: Search for professional moving companies near your area. These days choosing a web aggregator is in vogue. People prefer to choose a web aggregator that further connects them with the verified moving players of the logistics industry. LogisticMart is one such famous web aggregator who has proved their mettle in connecting their customers with verified packers and movers only. By connecting to them you will receive a call from at least three to four packers and movers. You can also compare review and ratings via this superb platform. It will make it easy to grab moving companies at economical prices.
After the move:
After the successful moving of senior citizens, the battle is not completely over yet. At the new place generally, people of this age group feel lonely as they don't have anyone to get along with. To solve this issue, you can take the following steps:
Join any club: If you feel lonely in your new city, you can join any club. Here, you will find lots of opportunities to interact with people of your age group. So, keep preserving precious one hour for visiting the club. You will feel a new zest in life as you will get free from the monotony of life.
Go for morning or evening walk: After ten to fifteen days of shifting, set a routine for morning or evening walk. It will open up new opportunities to meet people living nearby your area.
Go for hobby classes: Pursuing hobbies at the golden age of your life can fill your monotonous life with hues of happiness. Don't you think that it is the right time to fulfill your left out dreams in life? Think positively and live your life and pursue your passion to the fullest in the new city.
Start educating future generation: This is the right time to pay back to society. You can lay down the foundation of solid education for future generations. Share your experiences with them and also imbibe some cultural values in the people of this generation. Give them your quality time. Remember to nurture future generations in the right manner is the accountability of senior citizens.
Closing thoughts:
Relocation can become a wonderful experience for old age people. The need is to plan things in the right manner. Choose professional moving companies and get rid of unnecessary stress at the time of relocation. Save your energy and invest it in the right place to get along with new people and catch up with your new mates. Life will become fun for you even in the new city.
---
Leave Comments
|
Like
(19)