Posted Date: 23-03-2018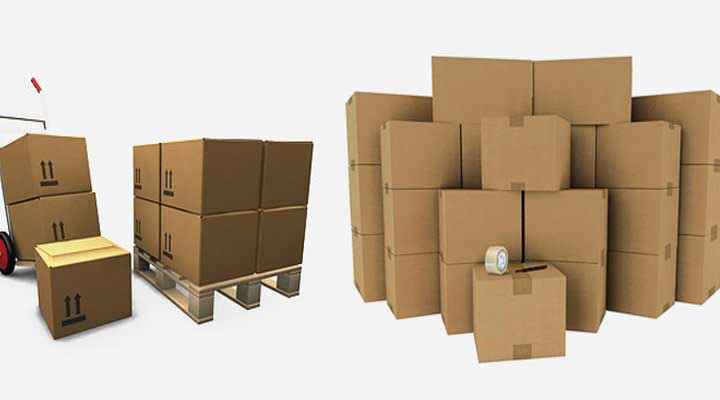 When you make a plan to shift household goods from Gurgaon to another location, then what is the very first thing that crops up into your mind? Of course, it will be Moving Boxes, isn't it?
It cannot be denied that the cardboard boxes are one of the most important and essential packing materials to shift the goods in hassle free manner. There are lots of prominent reasons to use the boxes for relocation, which are:
They can be found everywhere
They are relatively cheap
They are versatile
They are exceptionally useful
It is not a great surprise that when you  plan to relocate the goods either by yourself or by availing house shifting services in Gurgaon, your foremost priority will be to get the strong cardboard boxes for transporting the gods hassle free.
 The benefits of cardboard boxes are many but have you heard that relocation can also be made without the boxes also? YES, YOU HEARD IT RIGHT! There are many substitutes of the boxes that can be used for packing and moving boxes. If you want to know how, then have a look at the following points:
Suitcases
Suitcases, no doubt, help in the perfect relocation of the goods, but it can also be utilized for the purpose of shifting heavy books also. Besides, the books, you can use the suitcase for transporting the jewelry items. Make sure that whatever, items you are putting in a suitcase, they all must be wrapped with the help of the quality packing materials like packing paper and bubble wraps.
Briefcases
If there are any important documents to be shifted like the life insurance papers, personal documents, office files and so on, then you can use briefcases to safeguard them.
 Tote Bags
If you are not availing the Gurgaon home shifting services, then the large tote bags can prove to be extremely useful in the smooth goods transportation. You can put any items in these bags, provided they are spacious and strong. Again, do not forget to wrap the goods with the bubble wraps and packing paper.
Baskets
Baskets can prove to be extremely beneficial for packing and moving the kitchen goods such as the plates, glasses, spoons, etc.  Besides, the kitchenware, use the baskets also for moving the shoes.
Hence, these are some of the substitutes you can consider using instead of the cardboard boxes. If you have a limited budget, then you can hire the home shifting companies only for the loading work and arrange the packing materials by yourself and save money.