Make Yourself Aware of Non-Binding Estimates before Shifting with Packers and Movers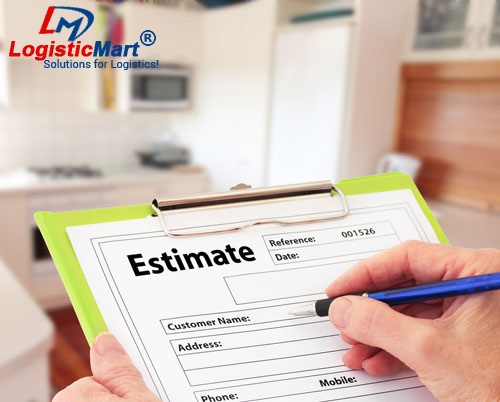 The success of your next relocation event is interlinked to several factors. Everyone is expected to accomplish multiple tasks such as choosing reliable Packers and Movers, managing clutter of your home, preparing the entire blue-print of shifting, asking for price estimates from the moving organizations before moving, etc. Before finalizing the moving organization, we are required to ask for price estimates from at least four or five moving organizations. As far as India is concerned, many individuals do not have enough knowledge about the types of price estimates. In this article, you will get extensive information about Non-Binding Price estimates before planning to shift with packers and movers in Pune.
What are Non-Binding Estimates and How They can Influence your Shifting Plans?
Non-Binding estimates are more common when anyone chooses to execute long-distance moving plans or interstate shifting plans. Let's envision if you are making plans to relocate from Pune to Delhi with the help of home shifting services in Pune, you should go for Non-Binding Estimates. It is important to note that in case of non-binding price estimates packers and movers do not provide a guarantee for the price, rather these estimates are provided on the basis of expected costs of your moving as per the perception of your moving organization. Therefore, when people opt for Non-Binding estimates they can be asked for additional charges after their relocation is accomplished.
In case, you have opted for Non-Binding estimates, you must have consolidated financial arrangements while moving and after your relocation as well. A strong financial status will help you deal with extra charges if demanded, later on, by your moving organization.

How any Moving Company prepares Non-Binding Estimates?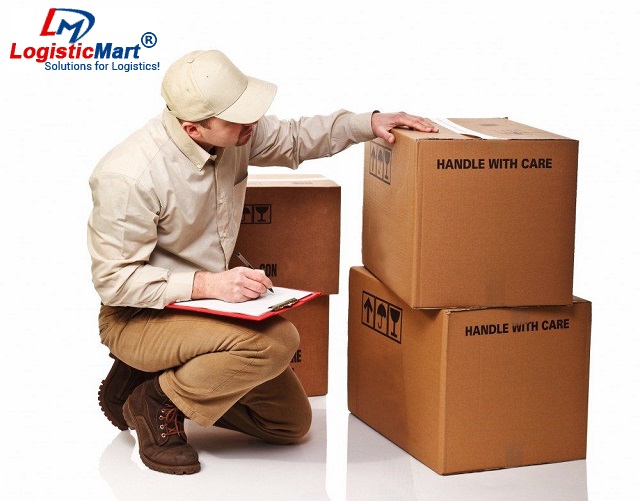 Non-Binding Estimates are based on your mover's perception of the total weight of your household goods. Many renowned moving companies prefer to conduct an in house moving survey to get an accurate idea of your goods. After visiting, they will assess the approximate weight of your final shipment. If the total weight of the shipment of goods goes beyond their perception, they can, later on, demand extra charges from their customers.
Are Non-Binding Estimates Put a Contractual obligation for your Moving Organization?
Non-Binding Price Estimates is not a contract or bid. It is important to understand that non-binding estimates are just an assessment based on estimated costs of your move. It is not the contractual obligation of actual prices. The actual prices are solely dependent on your actual moving total weight shipment and extra services provided if any.
Are Non-Binding Moving Estimates given in Written?
Many people while shifting have a dilemma regarding whether these estimates are given in written or not. Every moving company is liable to provide non-binding estimates of costs in written only. If your mover does not give you these estimates in writing, you should immediately say no to the services of the concerned company.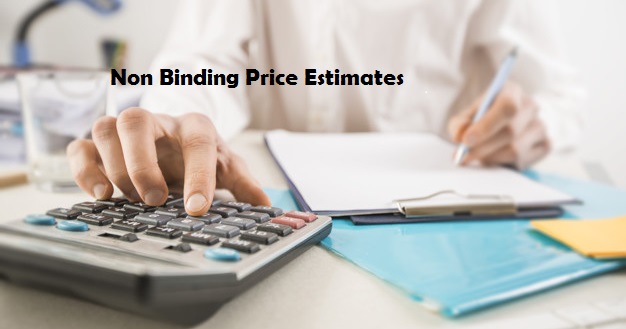 What are the factors that play a chief role in the preparation of Non-Binding Estimates?
Non-Binding Estimates are prepared on the basis of certain factors. Some of the important factors are outlined below:
Non-Binding Estimates are prepared on the basis of the weight of the shipment on the actual moving day.
These estimates also take into consideration extra services provided at the time of relocation.
Some costs incurred by the moving company are also taken into consideration before preparing non-binding estimates such as fuel charges, approximate distance covered, and any additional expenses on the part of the moving company.
Can any moving company refuse to provide services after preparing Non-Binding Estimates?
If the moving company thinks that you have laid down more goods as against stated in the written document, in this case, any moving company refuses to provide its services. At the time of shifting, it is important to make sure that customers are loading the goods that are stated in the written document.
All in all, it can be summed up that the knowledge of the two types of the price estimate is extremely essential when you plan to move with movers and packers in Pune Wakad. You should also get an in-depth understanding of Binding Estimates before moving with packers and movers, it will help you in understanding the complexities involved in price-estimates.
---
Leave Comments
|
Like
(60)