Packers and Movers Aiding in Industrial Development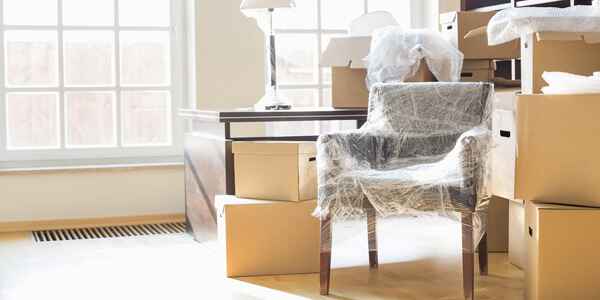 Yes, you read it right. The packers and movers companies besides shifting the items also help in the overall industrial development of the country. Whether it is the transportation of heavy machinery or complete products, industries have always relied on relocation companies that provide reliable shifting services. When the industries are able to timely cater to the needs of their clients, they flourish by leaps and bounds. This growth has not been static but is continuing since these service providers ensure safe, timely and cost effective deliver of the machines, spare parts or any other good.
Some industries can function only when they get raw material for producing finished goods. Even a small delay would result in a heavy loss to them, as they won't be able to meet the need of their clients. If you also own an industry or a part of one, then you have to choose reputed, experienced and reliable moving companies.
How Packers and Movers Companies Support Industrial Growth?
Supply or production, to whichever industry you might belong to, the packers and movers service providers offer hassle free, timely and quality services. Check from the shifting companies whether they utilize air route also for transporting items. This is a sensible decision as in this way delivery time is reduced to minimum and the industries are able to operate without any delay. It is also the best medium for the transportation of products and raw materials.
A movers and packers company that has many years of serving experience to various industries offers complete services from packing and shipping to delivery. Not even once in the process, neither the company that has sent the material or product nor the one who will receive it, need to worry. This is because relocation service providers offer trusted and safe support for goods delivery. Do you know how this is possible? They intelligently combine inventory, material handling, information, warehousing, docking, transportation, packing and order completion.
What is the Secret behind the Popularity of Packers and Movers Services?
Did you know why the relocation services are popular? It is because they know how to use the technology to help them in their job. Incorporating the use of internet, these service providers let clients do booking online. They also keep all the necessary information handy on their website. This makes it easy for their clients to know the status of their order hassle free.
When you start searching for a shifting service provider, do not forget to research. Due to the increasing dependency of the industries on them, the number of companies entering this business is increasing rapidly. Ask for the quote, keep in mind your budget and then take a safe and right choice. There are many websites available online that offer excellent packers and movers tips for finding best service providers easily. Always remember to select a company that wisely combines quality service and efficient use of technology. The system they follow should aim at customer satisfaction and not on compromising quality. Select the best movers and packers service provider and see your industry grow by leaps and bounds.
---
Leave Comments
|
Like
(4)