Book Best Transport Services in Chennai With Ease Through LogisticMart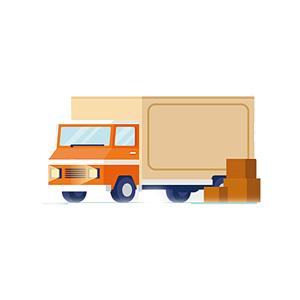 In the fast-paced city of Chennai, finding reliable transport service providers can be a daunting task. Whether you need to move household, office, or commercial goods, having access to trustworthy transport services in Chennai is crucial. That's where LogisticMart comes to the rescue!
What is LogisticMart?
LogisticMart is a leading online platform that connects customers with a wide range of transport service providers in Chennai. With an extensive network of verified and trusted professionals, the portal simplifies the process of finding the right transport solutions for your specific needs. From local transportation to freight services, LogisticMart has you covered.
Why Choose LogisticMart?
Verified Service Providers: LogisticMart thoroughly vets each Chennai transport list, ensuring they meet strict quality and safety standards. This way, you can be confident that your goods and belongings are in good hands.
Wide Range of Services: Whether you need to book a truck for shifting, hire a tempo for commercial purposes, or find reliable packers and movers in Chennai, LogisticMart offers a diverse range of transport services to cater to your unique requirements.
Transparent Reviews and Ratings: LogisticMart provides genuine customer reviews and ratings for each Chennai transport near me, giving you insights into their performance and customer satisfaction levels. This transparency helps you make informed decisions before booking.
Competitive Quotes: By submitting your requirements on LogisticMart's user-friendly platform, you'll receive competitive quotes from the providers of household or goods transport services in Chennai. This allows you to compare prices and choose the best-suited option for your budget.
How to Book Transport Service Providers with LogisticMart?
Booking transport service providers through LogisticMart is a breeze! Here's a step-by-step guide to help you through the process:
Step 1: Visit the LogisticMart Website
Head to the LogisticMart website (https://www.LogisticMart.com/) and create an account or log in if you already have one. The platform offers a seamless user interface, making navigation easy for both newcomers and regular users.
Step 2: Submit Your Requirements
Once logged in, fill out a simple form specifying your transportation needs. Include details such as the type of service required (e.g., goods transportation, shifting, etc.), the pick-up and drop-off locations, and the preferred date and time for the service.
Step 3: Receive Quotes and Compare
Once you submit your requirements, multiple verified providers of truck or lorry transport in Chennai will respond with their quotes. You can review the quotes, compare the offerings, and assess the service providers based on their ratings and reviews.
Step 4: Make Your Choice
After comparing the quotes and considering other customers' feedback, select the transport service provider that aligns best with your needs and preferences.
Step 5: Confirm Booking
Once you've made your choice, confirm the booking with the selected service provider through LogisticMart's platform. You'll receive further details about the service, transportation charges per kg per km, and contact information of the provider.
Enjoy Hassle Chennai Transport Companies Booking With LogisticMart
Booking transport service providers in Chennai has never been easier, thanks to LogisticMart's efficient and reliable platform. So, the next time you require transport services in Chennai, head to LogisticMart and enjoy a hassle-free and seamless experience!