How much effort goes into Home shifting in Madurai?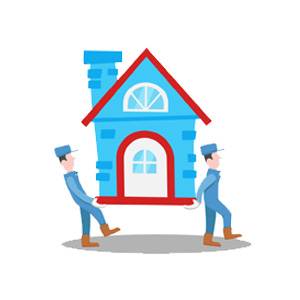 Tamil Nadu, as the name suggests is the Tamil-speaking state of India which has seen extensive infrastructure developments in its urban and rural areas. Each one of its major cities is today exporter of high-quality software. They all have requirements for various services and there are a number of successful businesses here providing these. Services for Home shifting in Madurai, in this city with a population of over 1 million, are required often. There are young couples who have decided to move into a home of their own, young professionals who have been successful in their jobs and have bought a new home, or government employees moving to a new posting. There are other categories of people too looking for shifting services. These service providers will go to any lengths, literally to get the job done.
How modern technology has simplified the search for packers and movers?
When looking for packers and movers service you will need someone trustworthy and someone who will serve within your budget. You will never leave your goods with someone you do not trust and you will not be able to hire anyone who is beyond your financial reach. Hence begins the process of searching and calling and negotiating. All this has been made simple by the introduction of online services. You can find the Packers and Movers in Madurai easily by quick google searches. They all have listed their contact details and the range of services they offer. As for the price you will have to call them, you can even use their online forms or email them.
Get charges Estimate of Local Home Shifting in Madurai
| | | | |
| --- | --- | --- | --- |
| Type of Relocation | 0 Km-10Km | 10 Km-30km | 30 Km-50Km |
| 1BHk Shifting goods | 4000-8000 | 5000-10000 | 8000-14000 |
| 2BHk Shifting goods | 5500-10000 | 6500-11000 | 8500-18000 |
| 3BHk Shifting goods | 7000-11000 | 9000-13000 | 13000-20000 |
| 4BHk Shifting goods | 9000-12000 | 11000-16000 | 15500-23000 |
How does the staff of packers and movers work?
The core business of the packers and movers revolves around packing, loading, and moving the goods to the destination where they have to be unloaded and they will unpack too if you require. Most of the Packers and Movers in Trichy will be able to disassemble and assemble anything for you.
The packers will come with the latest tools of the trade.
The laborers are mostly strong young men who are able to hold and balance heavy boxes well. The drivers have knowledge of the vehicle and the route.
They all work together to achieve their goal of secure delivery to the destination.
What are the shifting services charging you for?
Chennai the capital of Tamil Nadu has a population of over 7 million. Home shifting in Chennai is done by experts who charge at competitive rates. You are being charged for the services provided by their staff, packing materials, and the use of their vehicle which includes the fuel cost.
How do the movers and packers customize their services?
Whenever you go to a furniture shop, the shopkeeper keeps himself ready with the list of service providers for Furniture shifting in Chennai These items are almost always too big to fit in your car and it will be impossible to carry them over a bike. These services are mostly for shifting within a city. These specialists know how to pack your goods for safe delivery.
We at LogisticMart are experts at finding the right packers and movers for our users, whatever their requirements may be. You just need to give us your requirements and in minutes 4 best quotes, free of cost will be on your mobile.  If you have any queries please feel free to call us at 1800-102-9655