Hire Best and Trusted Packers and Movers in Begur Road Through Logisticmart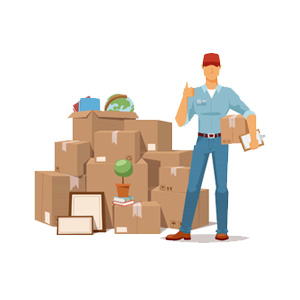 Many packers and movers in Begur Road Bangalore work with only one clear objective and that is to fulfill the promises mentioned in the relocation agreement. It hardly matters to them whether shifting is to be made at the nearer place or it is an international relocation, a well-detailed plan is chalked out to ensure that goods are delivered to the new house without any kind of damage. The surprising thing here is that help is also provided to the customers to unpack the goods and organize them in a very systematic manner.
The relocation service providers in Begur leave no stone unturned to minimize the stress related to the shifting of the customers. This ensures that the clients can devote their time and focus towards other prominent matters. Hence, it becomes all the more important to hire the packers and movers in Bellandur Bangalore for a damage-free moving experience.
Here is the Cost Estimate of Local Shifting Services in Begur Road Bangalore
| | | | |
| --- | --- | --- | --- |
| Type of Relocation | 0 Km-10Km | 10 Km-30km | 30 Km-50Km |
| 1BHk Shifting goods | 4000-8000 | 5000-10000 | 8000-14000 |
| 2BHk Shifting goods | 5500-10000 | 6500-11000 | 8500-18000 |
| 3BHk Shifting goods | 7000-11000 | 9000-13000 | 13000-20000 |
| 4BHk Shifting goods | 9000-12000 | 11000-16000 | 15500-23000 |
Finding Genuine Packers and Movers in Begur Road Bangalore   
Most people when searching for the best relocation service providers in Begur, certainly do not want to compromise on the quality of the moving services. It is quite right to say that in this age of cut-throat competition, finding a genuine relocation service provider in the city is also quite a complicated task. However, if the proper research work is done, then the task of finding reliable packers and movers in Bangalore is not quite difficult as it seems to be. Logisticmart provides a significant amount of support to find the home shifting service providers in  Bangalore city offering unmatched quality services within the financial capability of the clients.
Logisticmart acts as the best companion and an ideal moving planner. The site contains a rich directory of the best home shifting service providers in Begur, Bangalore. The individual is also provided with the facility of getting connected to the experts at any point of time to ensure that they get peace of mind and their shifting-related queries are answered on time.
Top Packers and Movers Charges in Begur Road Bangalore - Local and Domestic Household Shifting
The following table will reveal the estimated prices of the movers and packers in Begur Road in terms of domestic and local relocation:
For Local Relocation from Begur Road Bangalore

Transportation cost

Rs 1,000 to Rs 4,000

Packing, loading & unloading

Rs 2,000 to Rs 6,000

For Domestic Relocation from Begur Road Bangalore

Up to 400 km

Rs 4,000 to Rs 30,000

400 – 800 km

Rs 6,000 to Rs 40,000

800 – 1300 km

Rs 7,000 to Rs 45,000

1300 – 1900 km

Rs 8,500 to Rs 50,000
How to Find Top Packers and Movers in Begur Road For Shifting Goods.  
A simple task of filling up the moving quote form with the necessary details can help the clients to find the exemplary packers movers Begur in no matter of time. Another great thing here is that the reviews of the shifting providers can also be seen. This goes a long way in making an informed decision and also preparing a good moving budget. All these excellent facilities in the Logisticmart lead to the big smile on to the faces of the clients. Here is the simple process of hiring reliable packers and movers easily:
Visit the website or mobile application and fill up a short form
Provide the necessary details related to the relocation
The packers and movers service providers in Electronic City Bangalore will get connected with you instantly
Get their quotes, compare them and hire the one that matches your requirements and budget.
Hence, the packers and movers in Begur Road Bangalore give a lot of value to esteemed customers. They also give a guarantee that the moving agreement will not contain any kind of hidden costs and offer a peaceful relocation experience. For further query visit call on toll-free number 1800-102-9655 of Logisticmart or shoot an email at contact@logisticmart.com.