How much does it cost to move with packers and movers from Chennai to Delhi in winters?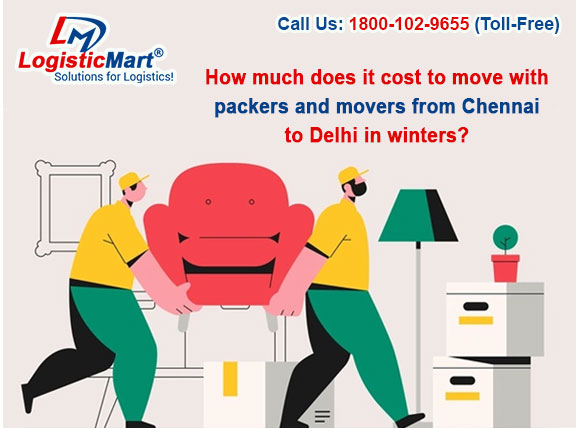 Contents
Say a big YES to moving in winters with packers and movers in Chennai
Relocation has become a new normal today. People tend to move to attain growth and success in their lives. But Relocation is tiresome and expensive. And, winter relocation is the last thing people prefer in India, especially in South India. Indeed, the thought of moving to a city like Delhi is enough to freeze the shifting mood of a Chennaiite. But like every coin has two sides, relocating in winters has its own perks. Moving in the winter season is considerably more cost-effective than warmer days. Reliable Packers and movers Chennai to Delhi cost reduces in winters. So if you want to save a bundle, you must say a big YES to a winter move.

What makes the Winter Move Pocket-Friendly?
Harsh weather conditions disincentivize many from moving. As a result, moving companies have less demand these days than usual. It makes the moving rates less expensive for customers. Cut right to it: the moving cost varies on several factors, such as distance, size of move, carrier choice, insurance amount, etc. And the distance between Chennai to Delhi is approximately 2181 km, and approximate charges of moving from Chennai to Delhi with packers and movers in Chennai:
| | |
| --- | --- |
| Size of Move | 2100 – 2700 Km |
| 1 BHK Home Shifting | INR 13000 - 23000 |
| 2 BHK Home Shifting | INR 19000 - 27000 |
| 3 BHK Home Shifting | INR 30,000 – 50,000 |
| Small Office Shifting | INR 35,000 – 70,000 |
| Medium Office Shifting | INR 50,000 - 90,000 |
Moreover, professional packers and movers in Delhi charge almost the same price for professional Home Shifting in Chennai.
5 Essential Things to Pack When Relocating from Chennai to Delhi During Winter -
Being a South Indian, you must have never dealt with cold. It will make Delhi's winter more terrifying for you. December and January are the coldest months here, and you must prepare accordingly to better deal with winter when Home Shifting in Delhi from Chennai. Here are 5 essential things to pack to prevent winter -
Having lots of winter essentials is essential - Being a Chennaiite, you must be habitual of wearing light clothes all year round. However, you have to reset your wardrobe this time to survive the freezing cold. We suggest you buy weighted blankets, splurge-worthy winter coats, sweaters, gloves, socks, winter hats, boots, etc., to survive crazy weather in Delhi.
Buy an Air Purifier - In winter, the pollution level in Delhi reaches an alarming situation. Dust and vehicular pollution worsened air quality. Therefore, you must buy a high-efficiency air purifier to keep indoor air more breathable and safe.
Get a Space heater - You can beat winter by installing a space heater in your home. It can be a game-changer in the harsh weather conditions of Delhi. However, it's advisable to buy one with the highest standard and an automatic shut-off feature along with overheat protection.
Smart coffee mugs - A smart or temperature-controlled coffee mug is nothing less than a lifesaver in winters. Being a South Indian, hot coffee must be your favorite. And you will need it more than ever if it is the first winter for you in Delhi. The mug will help you to keep your drink at a precise temperature. You can control its temperature with your phone and save yourself from drinking lukewarm coffee in winter.
Heating pad - Chilly weather brings cramps and body aches with them. Therefore, buying a heating pad is a must. It warms the concerned area, eases the pain, relaxes the muscles, and boosts microcirculation.
Final Say
Home relocation is a rollercoaster of emotions and is expensive. But, you can keep your moving blues at bay and save a considerable amount, if you opt for a winter move with professional movers. We wish you a safe & happy relocation!
FAQs:
How can I Hire Chennai Movers and Packers Near Me for the Last-Minute Move?
Authentic and top-rated portals like LogisticMart are the best means to find and connect with professional and verified moving companies at ease for a last-minute move.
How Far in Advance Should I Book Chennai Movers and Packers Near Me?
Ideally, you should book professional movers in Chennai at least two-three months before for a hassle-free and smooth move.
What is the Cost of Car Transportation in Chennai?
The cost of car transportation in Chennai depends on several factors, such as distance, car type, car model, insurance amount, carrier choice, etc. However, approximate charges for car relocation for up to 1300 Km can range between INR 6000 to INR 35000.
Why should I Hire Packers and Movers in Chennai?
Relocation is a complex process. DIY relocation without any know-how and prior experience increases the complexity all the way more. Professional movers are skilled and trained for the job. They will save your time and energy and make the whole process smooth and safe for you
ABOUT THE AUTHOR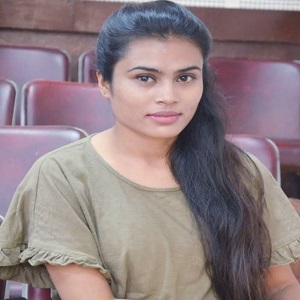 Shweta Sharma
Shweta Sharma discovered her love for writing at a very young age, and since then, she has strived to give shape and meaning to thoughts. Her passion for words...read more
---
Leave Comments
|
Like
(69)