Warehouse Services in Mumbai – Professional and Error-Free Services at Competitive Prices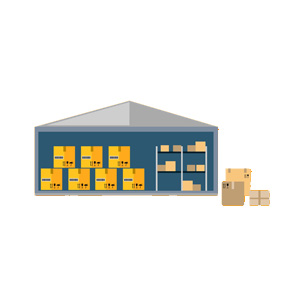 Most of the providers of warehouse services in Mumbai want to compromise on the quality of their services and most importantly also gain a top position in this age of cut-throat competition. If you are looking to search for professional warehouse service providers in the city, then you have stumbled upon the right place. We offer our customers unparalleled household goods storage Mumbai services with unmatched quality and expert services.
Logisticmart.com provides every help to find competent storage services in Mumbai providers that are especially tailor-made according to the needs and requirements of the valued customers.  The packages of temporary storage of household goods that are offered by them are very economical and competitive prices that will leave a happy smile on the face of the customers.
We believe in offering an excellent helping hand to the clients to end their search for the right warehouse services or packing and moving Mumbai. We verify the credibility of the service providers before listing them on our site. We can assure you that you will be getting high-quality services without any hidden costs or false commitments. The dealings that the warehousing companies make with the clients with regards to the services or packages are very transparent and the customers can have a look at our different types of services offered by the companies and compare them before taking a decision to store your valuable goods.
We do not make any kind of false promises and we deliver on the promises that we make. We are not unlike any other logistic listing companies in India that employ false methods to win the trust of the customers and later cheat them. Our main objective is to provide total satisfaction to the customers when it comes to helping them find the better warehouse company in Mumbai.
Logisticmart.com – Your Valued Partner for Searching Professional Storage Services in Mumbai
Logisticmart.com is one of the premier and renowned places for searching household goods storage Mumbai services. The package of temporary storage of household goods that you will get from our listed warehousing companies is formulated after looking at the requirements as well as the budget of the client. The package can also be modified according to the needs of the customers. We make use of the well-planned strategies that help not help the storage services in Mumbai to touch the pillar of success but also customers can look forward to the error-free services. The main motive of our company is to provide the utmost satisfaction to the clients at the minimum and competitive cost.
If you are looking for some professional and well-known warehouse services in Mumbai for the smooth transportation of freight then look no further. Please provide us one opportunity to serve you in a better manner and we assure you that you will not be left disappointed and get a better value for your money.
Warehouse services in Mumbai will do everything to make you and your goods comfortable
The warehouses listed by us will store any type of goods, and most will have enough spaces for your vehicles too. They maintain your goods once they are with them including your plants, though they do not assist with pets. Any inflammable goods are not usually transported hence the warehouse will clearly need to be told what it is that you need storage services for. These storage spaces are kept clean to make sure there is no dirt on your goods and they remain untouched by pests. The maintenance manager of the Warehouse services in Mumbai does regular rounds to make sure your goods are in the condition they were delivered to them in. Mostly the items stored by them are packed into boxes. They use forklift trucks to move the goods about and onto their multi-level racks.
Once you leave your goods with us, their security is our responsibility
Security of your goods is of paramount importance. There are security guards inside and outside the warehouse, day and night, to make sure there are no criminal trespasses. Most services for Home Shifting in Mumbai will be able to arrange spaces in warehouses for you. If they don't own warehouses or if there is not enough space in them, they will be able to arrange spaces for your goods with their trusted partners. 
How Record-Keeping helps in Warehouse Management?
Every warehouse keeps a record of what comes in and what goes out. They keep a record of what is stored where in the warehouse. When you come to collect your goods, these will be released only when you have the right documentation or you are with an authorized employee of the Packers and Movers in Bandra.  
These Service providers are Proactive in their Work Culture
Most of the warehouses are waterproof and are regularly checked for any leakages or cobwebs. There is fire fighting equipment here in case of any fire-related emergencies. The Household Storage  Services in Pune are experts who will explain to you all the details and answer any queries you may have regarding the facilities provided by them.
We at LogisticMart are here to help you with your warehouse requirements. Just make your selection on our small 2-clicks form and in moments 4 best quotes, free of cost will be on your mobile. Alternatively please connect with us at 1800-102-9655, to discuss your requirements or any queries.