Connect with the Top and Verified Cargo Services in Mumbai via LogisticMart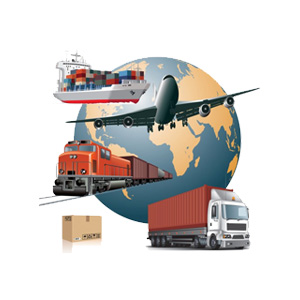 The transportation of goods is an important part of the shifting journey. The shifting of goods is not solely dependent on road transport. Instead of the execution of our goods effectively through sea and airways, professional cargo services can help us in rooting out the problems related to the smooth shipment of the clients. The smooth transportation of goods through cargo is highly dependent on different mediums such as Rail Cargo, air cargo, and or land. Therefore, the thrust is always on choosing the Cargo Services in Mumbai.
Choosing trustworthy cargo services is also an important criterion for ensuring the smooth transportation of the shipment of goods. Therefore, these days the top online portals like LogisticMart take the baton to connect customers with genuine cargo shipment organizations. Here are the following other sources that you can come across when connecting with professional cargo services in Pune.
Air Cargo Companies in Mumbai – Offering Best-in-Class Services Beyond Your Expectations
These days it cannot be debated that cargo services in Mumbai are seeing a huge demand. This is because they are focusing a lot on offering high-end services and also keeping the customers satisfied. The Home shifting services in Mumbai are leaving no stone unturned to gain a significant market pie in the logistics industry and for this purpose offer best-in-class services to the clients. By providing excellent services, the companies are not only doing brisk business but also maintaining great goodwill in the industry.
Why an Individual Must Look Out for the Best Rail Cargo Services
If you have a notion that the work of domestic cargo services in Mumbai can be managed by you single-handedly, then it is a misconception. The task of finding good cargo companies is not everyone's cup of tea and most importantly looking after all the desired formalities for the smooth transportation of the items is a very tough job that requires constant attention. If you do not have sound experience when it comes to organizing all the work, then it becomes an important task to seek the services of renowned cargo agents in Mumbai that can manage all the work in a very swift manner and leave you stress-free.
What are the Different Platforms to Ensure the Services of the Top Cargo Relocation Organizations in Mumbai?
Surf the Internet: If we have enough time at our disposal, we can surf the internet for picking up the services of the top cargo companies.
Ask for Recommendations: If you want to hire the Top Rail Cargo Services in Mumbai, you can ask for recommendations from your family, friends, and other trustworthy persons such as colleagues, and neighbors.
Hire the Services of the Top Online Portals: For accomplishing the goals of choosing cargo organizations, you can hire the services of the top online portals like LogisticMart. We are the top online portals that take care of accomplishing the cargo requirements of our customers by connecting them with the best and verified top online portals like LogisticMart.
Advantages of Availing best freight forwarders in Mumbai
Getting the high-quality services of professional railway or air companies in Mumbai cargo or in this age of cutthroat competition is indeed a very challenging task. However, with a little bit of research work and taking some informed decisions, you can certainly look forward to getting quality services from the major cargo company in Mumbai. If you get successful in getting expert cargo services, then you can experience certain prominent benefits, which are as follows:
You get to save priceless time and money
You get competent cargo services in Mumbai with competent charges
You can also slash your transportation of goods budget
You get great value for money when you get excellent air and train cargo in Mumbai
How to Connect with the LogisticMart to Pick the Services of the Top Air Cargo Services in Mumbai?
Go to www.LogisticMart.com.
Once you approach us, you will see different options on our home page. You have to select the option of cargo services here.
Now, once you select the cargo services, you will be redirected to another page, where you will see different options like the city from, city to, service, and sub-service, etc.
You have to select a particular city from and city to option.
Once you select it, you can go for selecting a service option of cargo.
If you select the cargo service, you will have different options in the sub-category like domestic rail, domestic air, domestic road, international air, and international sea to pick the services of top cargo service providers in different sub-categories.
Now, in the next step, you will have to fill in the personal information like your name, contact number, email, and captcha to get the free-of-cost and verified quotations from top online portals like LogisticMart.
Why LogisticMart.com is the Only Solution for Getting Professional Cargo Agents in Mumbai?
If you want the services of the best domestic cargo services or packing and moving Mumbai that too on an immediate basis, then Logisticmart.com is a name you must certainly bank upon with closed eyes. We have very dedicated and proficient cargo experts that can ensure you get top-notch services within your financial capability. We also regularly update our clients on the progress of their logistics. Logisticmart.com provides world-class cargo services in Mumbai by keeping the requirements of the customers into consideration and working best to their potential to fulfill them at any cost.
If you want to connect with the Top Air Cargo Services in Mumbai via LogisticMart, it is mandatory for us to connect with the superb platform of LogisticMart. You can shoot an email to us at [email protected]. Or else, you can also connect with us at our toll-free number 1800-102-9655.