Make a Hassle-free Shipment with Rail Cargo in Ahmedabad through Logisticmart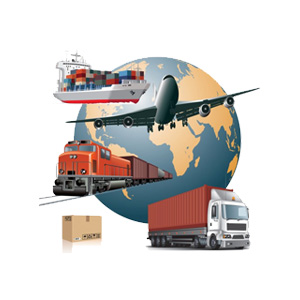 The logistics and supply chain industries have benefited tremendously from the Indian Railway's contributions. It is among the most secure and environmentally friendly services offered by Indian Railway. Transporting goods like premium national resources like coal, iron & steel, chemicals, petroleum, etc. through rail cargo services is a practical option. Rail freight services are used for other things outside merely transporting these precious goods, such as moving homes and moving cars. In Ahmedabad, rail cargo services are the safest and most environmentally and energy-efficient way to transport products. As a result, Rail Cargo Services in Ahmedabad is in high demand all year long.
Home Shifting Made Easy with Railway Cargo Agents in Ahmedabad
The first thing that occurs to your mind when you consider moving house is a truck loaded with your belongings and packed by movers and packers. You should be informed of your other possibilities, though. Packers and Movers in Ahmedabad efficiently utilise the services of Indian Railways to transport your household from Ahmedabad to anywhere in the country. The two main advantages of rail freight services are cost-effectiveness and trust in Indian Railways' dependability and safety. Additionally, you can get free help from Logisticmart if you're having trouble connecting with freight providers.
Also, not just entire households, even if you are looking for rail cargo service to transport selective furniture items that too is also easily possible. Furniture Shifting in Ahmedabad via Rail Cargo is also very common and popular.
Advantages of Rail Cargo Services for Transportation in Ahmedabad
Beyond saving on fuel and being environmentally responsible, delivering goods by Cargo Services in Ahmedabad also benefits the environment by lowering the cost of the supply chain and boosting the competitiveness of Indian enterprises abroad.
1. Budget-Friendly: By moving long-distance freight from the road to the rail, you save between 10 and 40 percent of the cost. Rail transportation uses less fuel when moving a lot of freight than does automobile transportation.
2. Trust in Indian Railways: In order for people to trust Indian Railways, you must concur that marketing and branding initiatives are not necessary. Indian Railways has gained the confidence of the nation's citizens throughout time. Consequently, you have faith in their cargo freight services.
3. Ecologically sound:-not only economical but also environmentally friendly. They can use 75% to 90% less energy and emit up to 80% less CO2 than driving a car. Thus, you may help the environment by using the services of Cargo Services in Ahmedabad
How to Contact Logisticmart for Availing Rail Cargo Services in Ahmedabad
The process of connecting with Logisticmart is extremely simple and easy. You have plenty of options for connecting with us such as calling on our toll-free number 1800-102-9655 or by filling out the form available on our website. Then one of our customer representatives will contact you and resolve your query or provide assistance. Now that you are aware of the best practices, you may hire real services. So it would be best to get in touch with us.